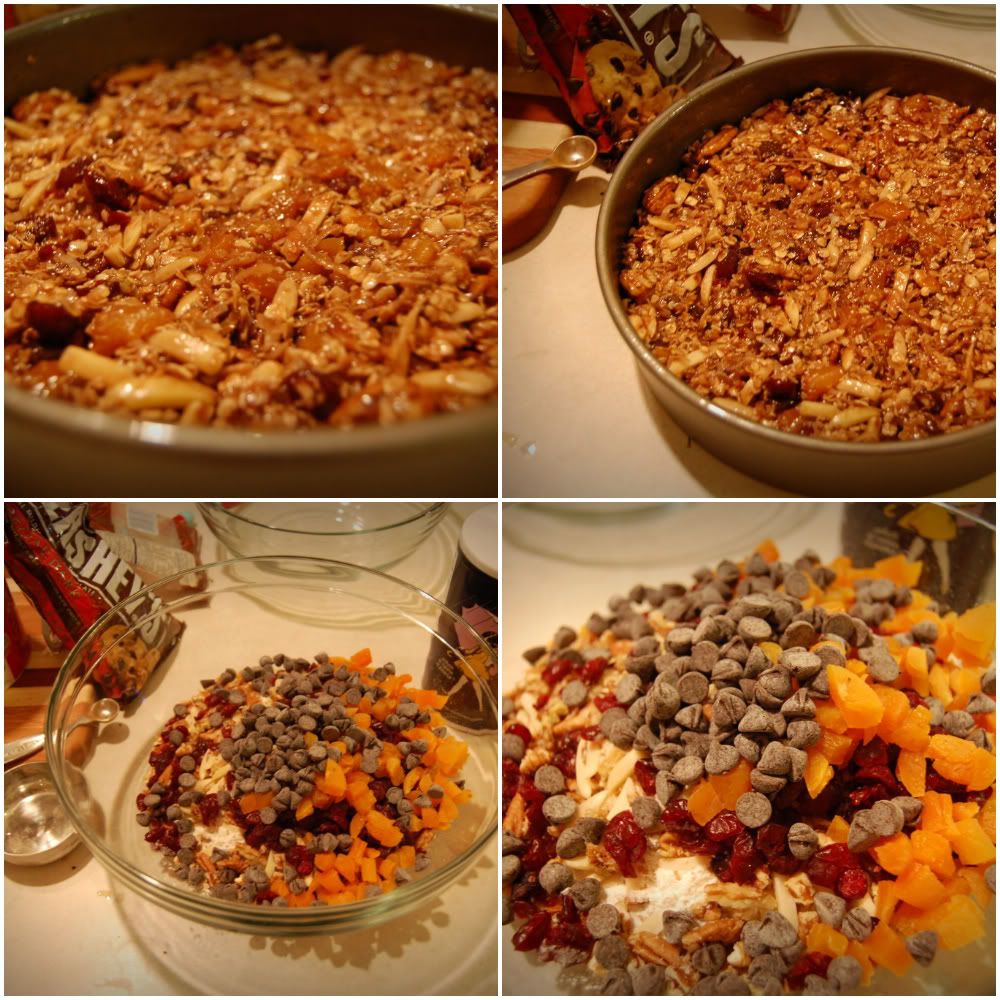 I had been wanting to make chewy granola bars for quite awhile because I can't think of anything better than grabbing one while I'm heading out the door on a busy morning. I used
this recipe
as more of a guide to making them because I didn't exactly measure anything but the flour and sugar (which I substituted for half brown sugar). I also used an 8" round pan because it's all I had, but I definitely recommend making them a little thinner to make cutting them easier.
If you ever get the chance to whip up a batch let me know what ingredients you used because I have already started brainstorming ways to make them better. Enjoy!
P.S. Emma won't go near them. I'm not giving up, though!