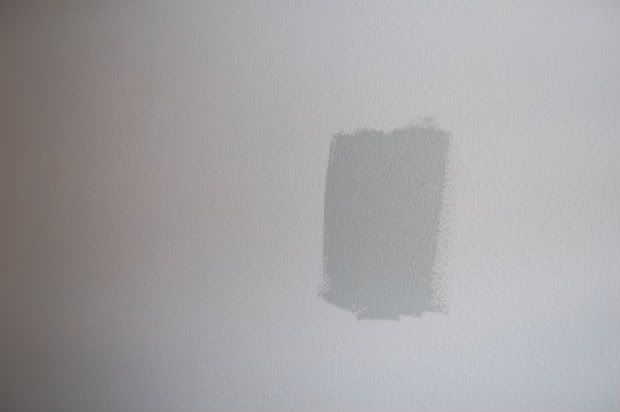 It's Friday! Hooray! Which means it is the beginning of our weekend to-do list that is currently running a mile long. What do you think of this paint color for Emma's room? I'm pretty much in love.
For an idea of what will be going on at la Casa de Guilbeau, here are a few of Brandon's jobs:
- paint Emma's room
- spray paint frame
- sand/prime/spray paint Emma's bed (talk about a JOB)
- still be in a good enough mood on Sunday night to grill me some salmon
My jobs:
- finish my teacher binder
- assemble Emma's cork board project
- sew pillows for Emma's bed
- keep my man happy with freshly baked cookies and glasses of sweet tea while he works
Emma's jobs:
- be a cutie pie
- NAP
- eat some veggies
Wish us luck because we are definitely going to need it to get through all of our plans this weekend!
(The color is Silver Sage by Restoration Hardware but we are either going to go to Home Depot or Sherwin Williams and have them match the color to save a few bucks, of course.)