This morning I was up at 5 am. packing and repacking Emma's lunch, washing her sheet for nap time, calling my Mom 100 times to go over Emma's outfit options, and charging every electronic device we have. All of this for my girl's first day of preschool!

We were lucky enough to get her into a program at our Church and she is now a happy student in a class of 14 little girls and only 3 boys! Brandon really likes this ratio. There are four sweet teachers that will be looking after her and she will spend her days playing with friends, learning about art, music and sitting through Bible lessons taught by my good friend Erin's mother. We are so relieved that she is finally going to get the interaction with kids that she has been missing and even though it hurt my heart to leave her, I knew she was in good hands. I only cried a little.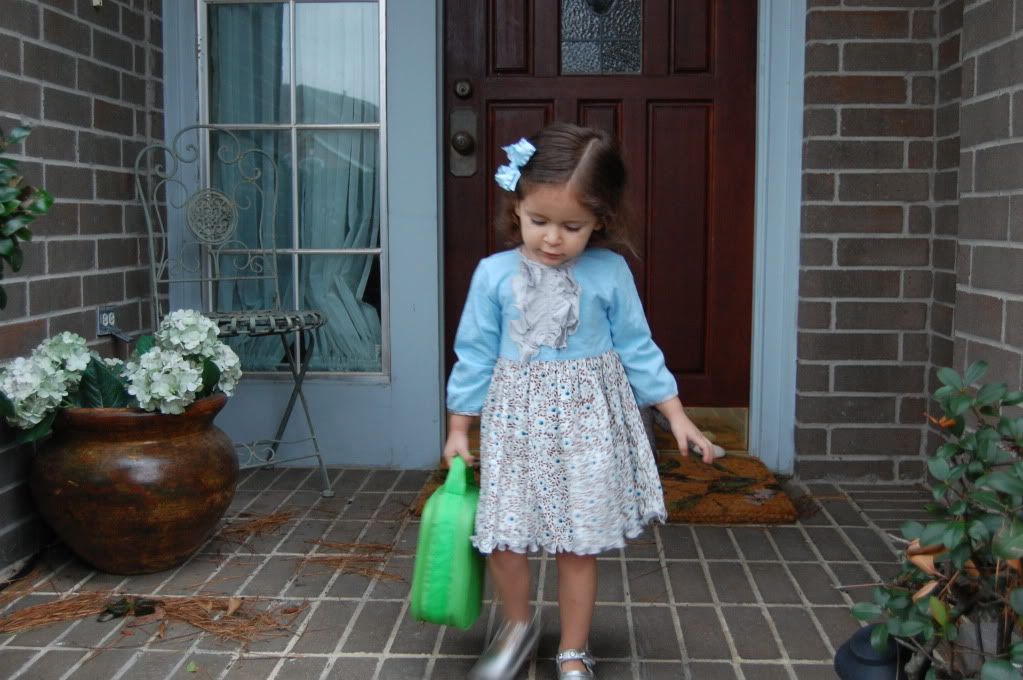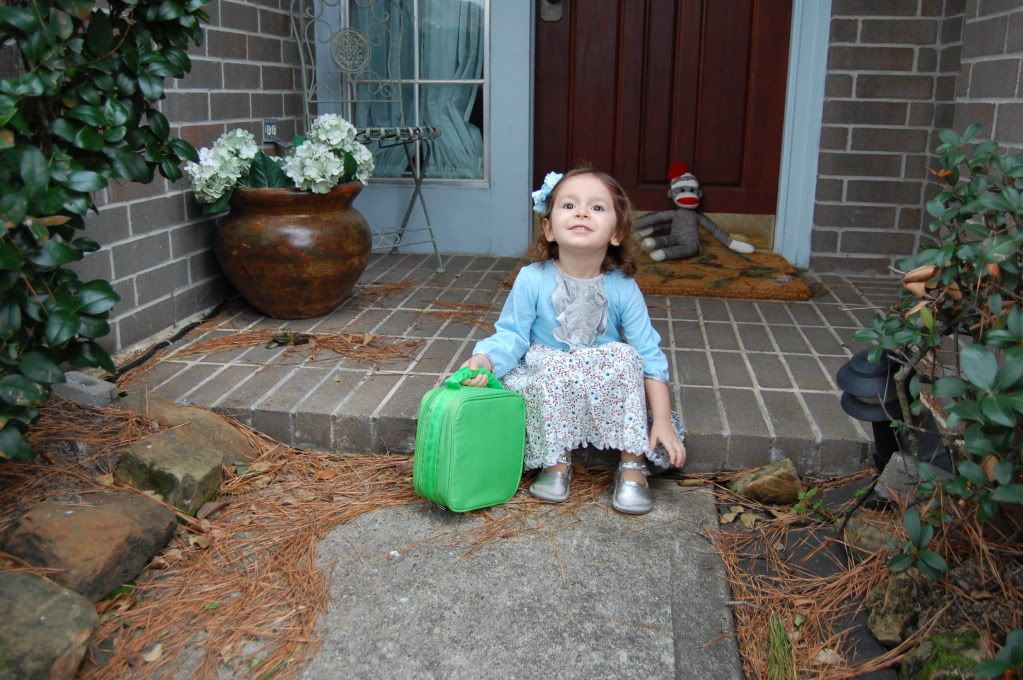 I hope one of her teachers reads our note to her!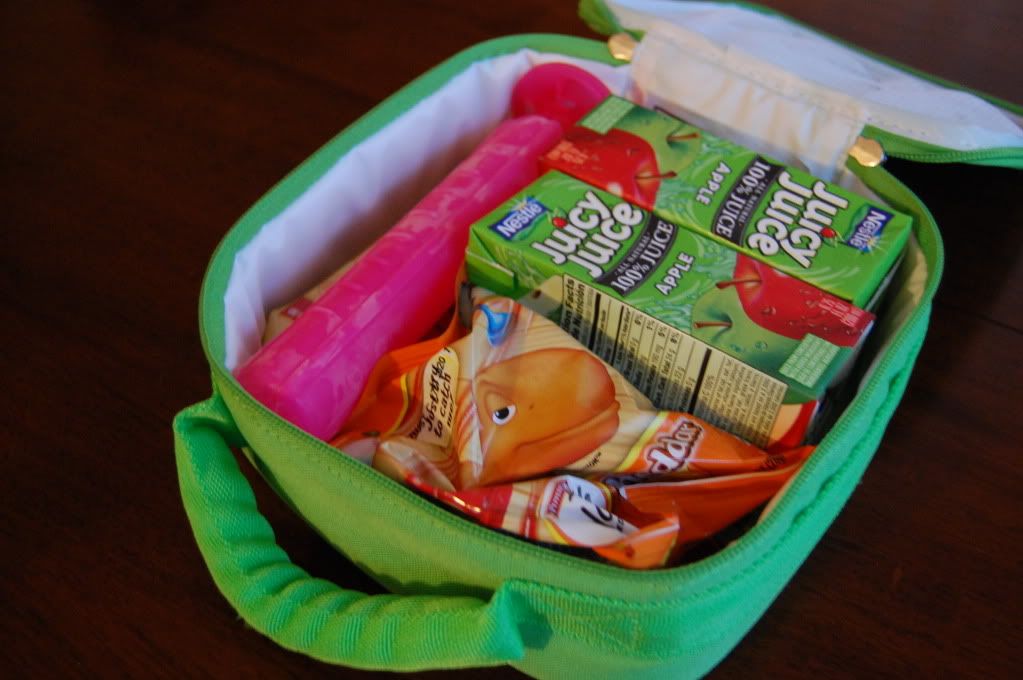 We went to McDonald's as a breakfast treat for Emma and my Mom and Dad met us there to see her off on her big day. She looked like such a pumpkin and kept saying she was ready to go play with kids. The funniest part of breakfast was when my Mom asked her if she was a princess and she answered, "No, I not a princess. I a cowboy!" and started riding a pretend horse around the table. She is too much.
When we finally arrived at the Church and got her into the common area where the other kids gather from the car rider line she immediately jumped in front of a new friend and said, "Hi! Good morning!" and continued to do this for every other classmate that joined the group. When it was time for us to leave we kind of snuck out so she wouldn't see us. I decided to peek back in to find her sitting right in the middle of 5 little girls talking away and from what I could see, admiring some sparkly tennis shoes.
I can't wait to hear the stories she is going to have today and I am so proud to be the Mommy of such a friendly, independent and kind-hearted little girl. I guess she's not my little baby anymore, sniff sniff.
UPDATE:
I just received a call from her teacher, Mrs. Letty, telling me that she is doing great! She said she was loving and as sweet as can be. However, she did have to be corrected several times for taking toys from other kids and wandering around the classroom during lunch time. That's my girl!