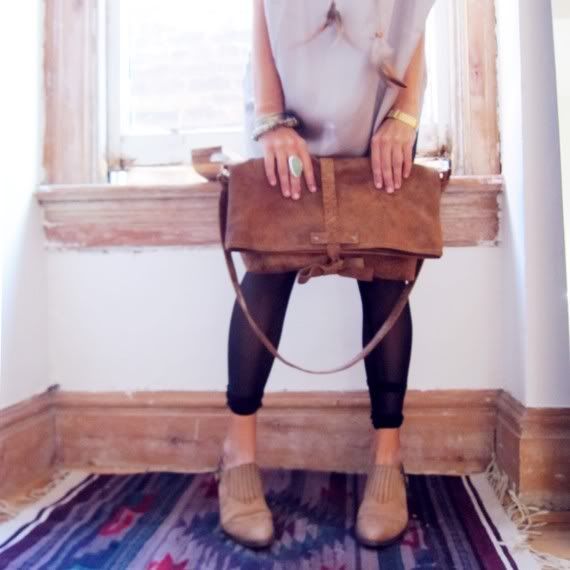 It seems that no matter how hard I try, I keep coming back to this
purse/satchel/bag
. I just love it. Not to mention I love the styling of this picture and want those shoes, black ankle tights and all of that great jewelry. I forgot the rug - I want that, too.
I would even settle for this
little pouch
for now so that I can easily transfer all my "mommy things" from my purse to the diaper bag as needed.
Just love it all.