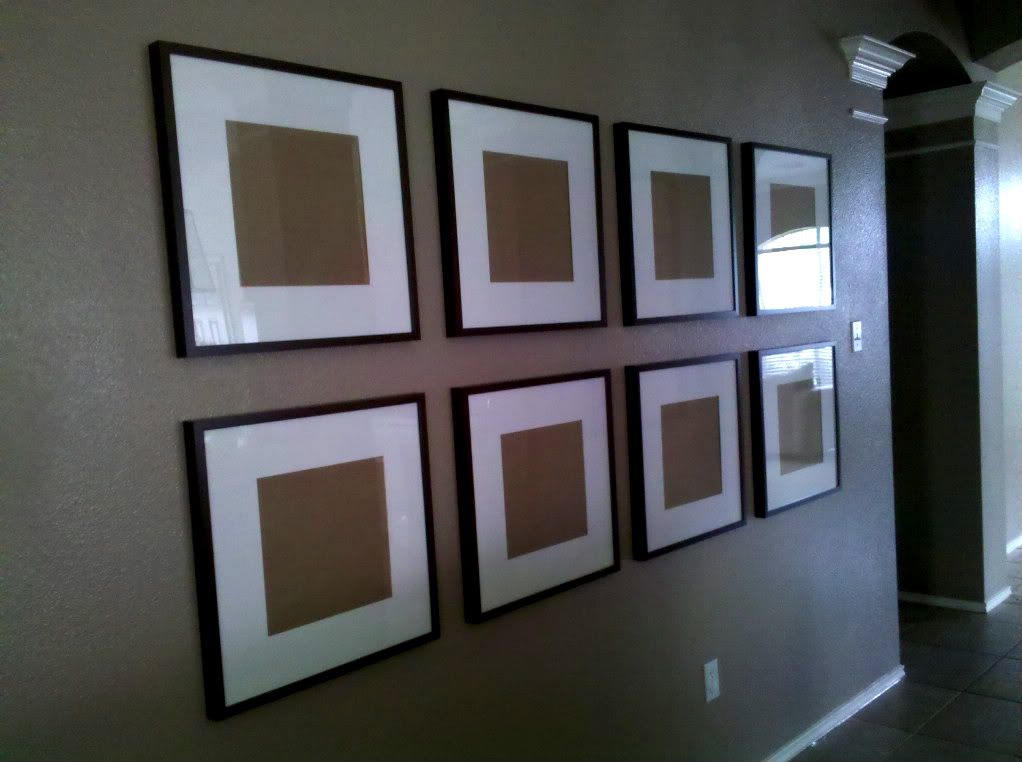 It turned out sooooo much better than I originally envisioned! And the best part....I did it all by my big pregnant self!
After spending a couple of days researching how I was going to keep the Ikea Ribba frames level I came across
this miracle tool
that has changed my life forever. If you are planning on ever hanging anything ever again, please invest the $14.96 and buy one. It is worth every single penny.
The whole project took me a couple of hours but that is only because it is such a pain to assemble the hanging hardware and open all those silly little metal closures on the frame backing. My poor fingers were pinched to their limit. With the help of
my new boyfriend
the actual hanging of the pictures was a cinch and hardly took me any time at all.
I can't wait to fill the frames with photos and admire this statement wall for years to come. Best part about it is that Brandon loves it! Phew! I didn't run the idea by him beforehand and tried to have it all done before he came home from work yesterday. He waltzed in when I only had the bottom row completed and he fell in love. Well, he said, "it looks great." So I took that as, "OMG I'M MADLY IN LOVE WITH THIS BEAUTIFUL GRID OF FRAMES YOU HAVE NAILED INTO OUR WALL! I'M SO PROUD OF YOU FOR BEING SUCH A VISIONARY!" He did go on to say that it looked great all night and this morning, so he might as well have been shouting it from the rooftops.
I used only two perfectly aligned nails for each frame because I feel two gives the frame more support and helps to keep them from tilting too much. Aside from little projects in front of my sewing machine this is the first "large scale" project I have tackled in a very long time and it felt incredible. I can't wait to dive into painting the walls this summer and finally get my garden growing again!