We didn't spend too long outside today, but we did let her water the grass "all by her, by herself". It seems that all we hear these days from her little mouth is, "pwease I do it all by my, by myself!" So of course, we naturally give in to those big eyes and that precious baby voice.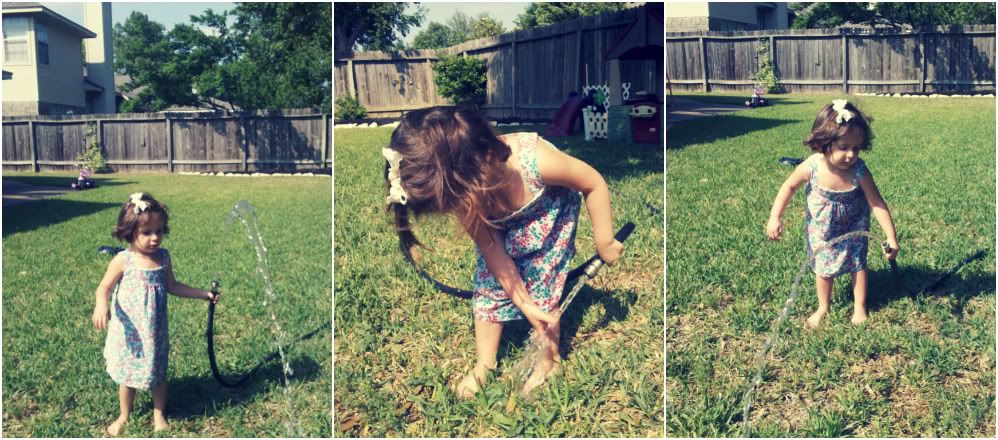 She is an independent little lady, that's for sure.
I should also mention that I am overjoyed that Brandon cleaned out our garden bed and got it all ready for planting! That garden holds a special place in my heart and I can't wait to watch my girl get her hands dirty and then run in fear from all the worms Brandon uncovered in the soil. It's going to be great!