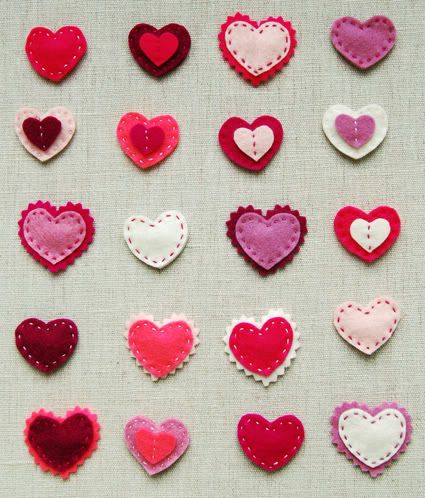 Here are a few of the Valentine's Day crafts that I would like to try out. They all look pretty simple and I hope you try them out, too!
Pretty barrettes
.

Great bunting technique. Super adaptable and it looks like a cinch to whip up
.

Cute wreath.
Garland for the mantle
.

Knee patch leggings
.

I also have a pillow (surprise, surprise) in mind for our couch or entry bench and hope to share it with you all soon!

xoxo