I sewed this zig-zag pillow up yesterday during Emma's naptime and I am not entirely satisfied with it. I cut corners to save fabric and it is definitely very obvious, to me at least. But they will do for now (or forever) and I will chalk it up as a learning experience.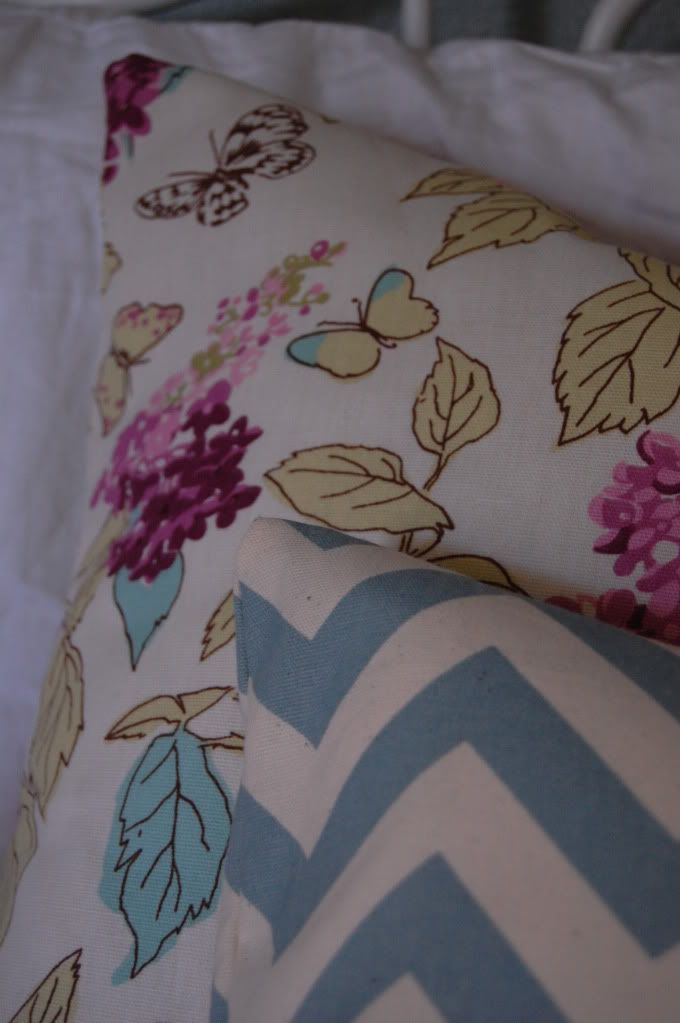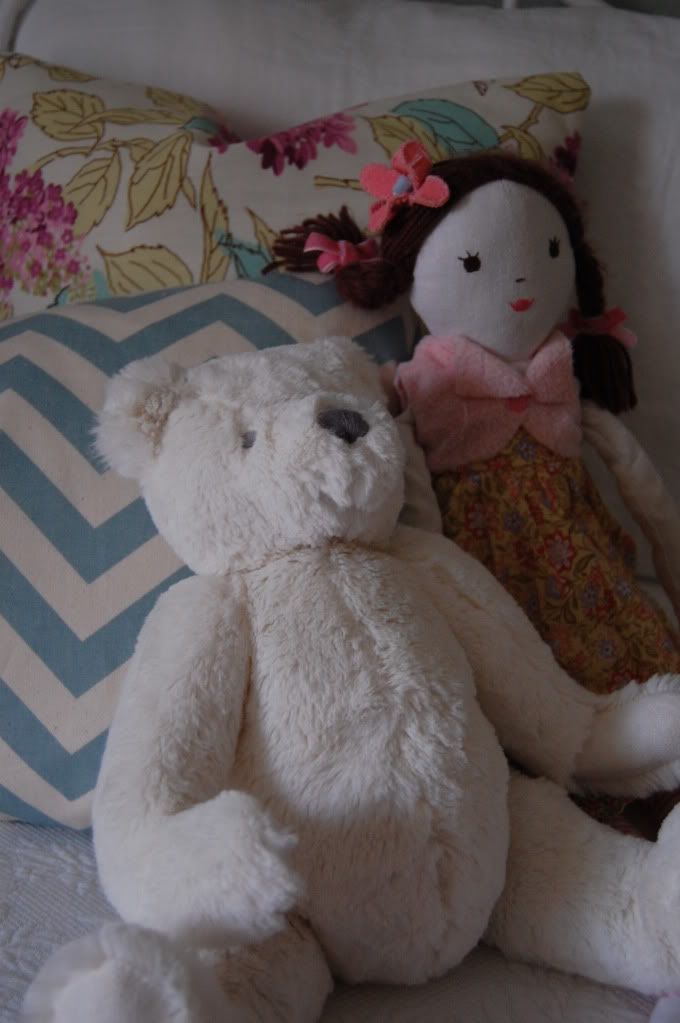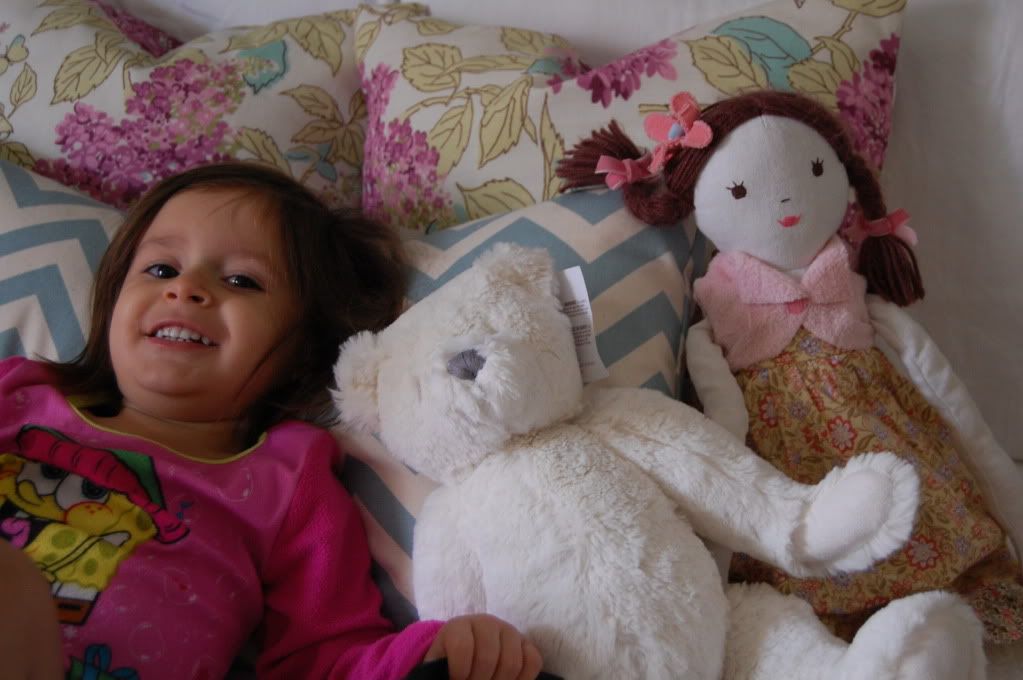 I prefer to have a larger portion of both fabrics overlapping on envelope style pillows so they hold their shape a little better.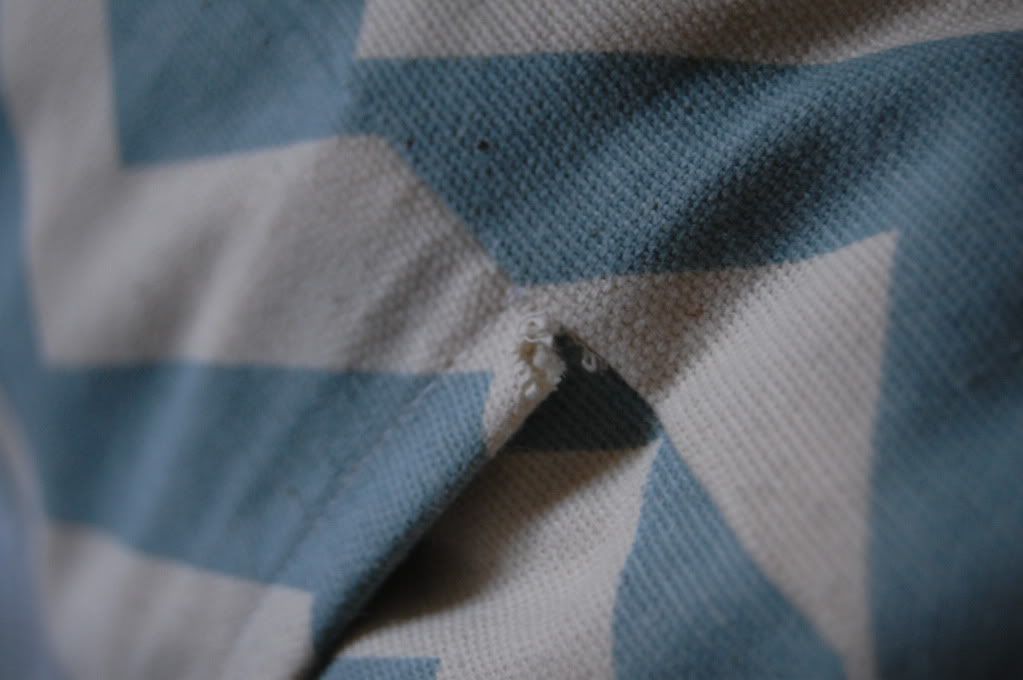 You see, I didn't cut the fabric very straight and ended up with this little mishap. I'm going to stitch the edge down but it irks me that I was so sloppy. Live and learn.
We are still waiting on her shams to be delivered (taking foreeeeeever) and they are in the same style as her bedskirt. I can't wait to see the finished product!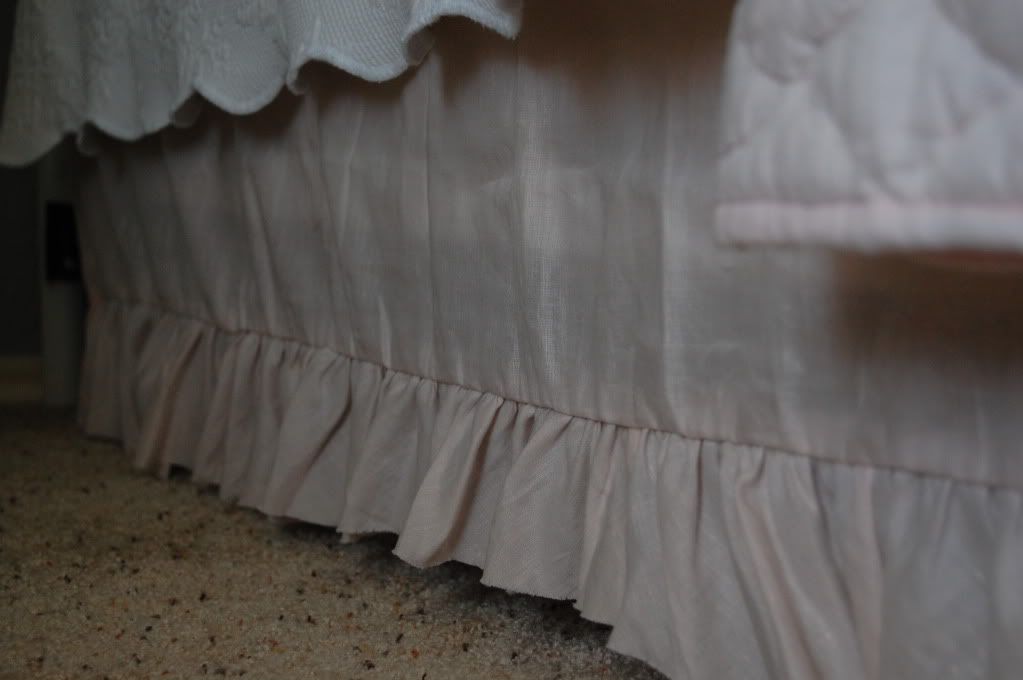 In other news, it might as well have been Christmas last night when Brandon came home from the grocery store. He had a giant box of waffles for Emma and 2 bottles of San Pellegrino for me. We are so easy to please.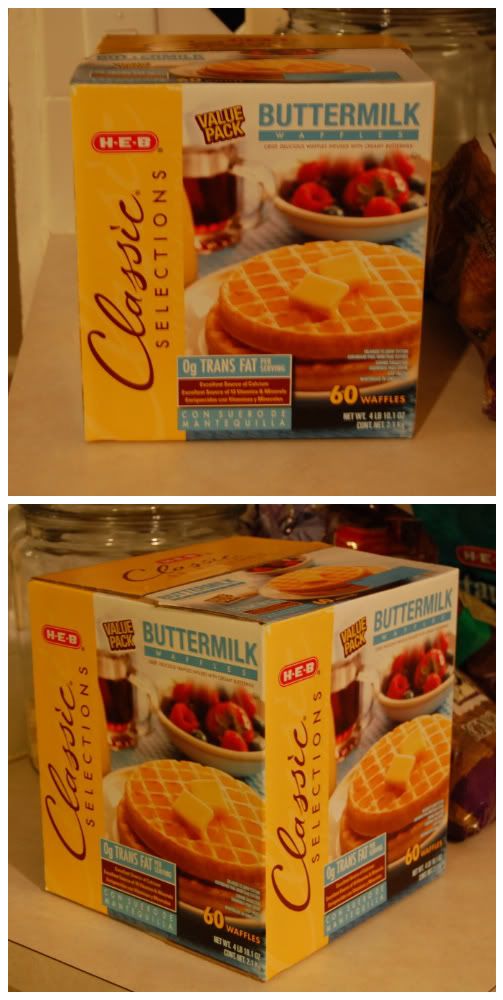 Pretty awesome, huh?
Emma is head over heels for her Sponge Bob jammies and I am loving that the fleece is keeping her nice and cozy. So yes, she is pretty much living in this shirt right now.