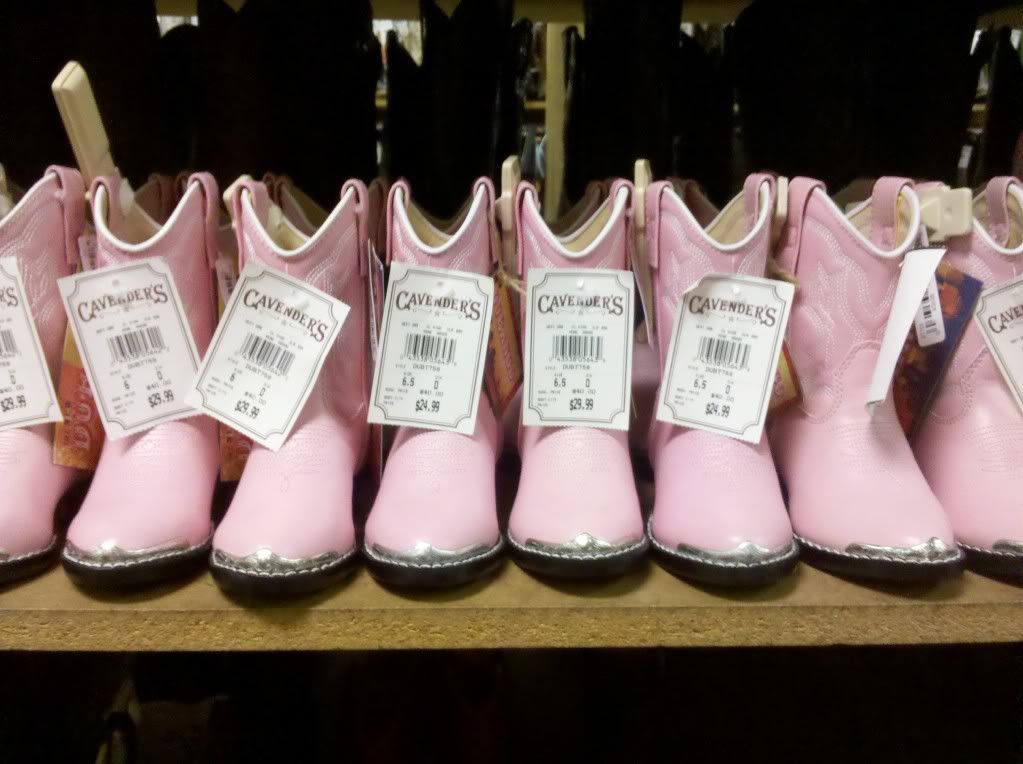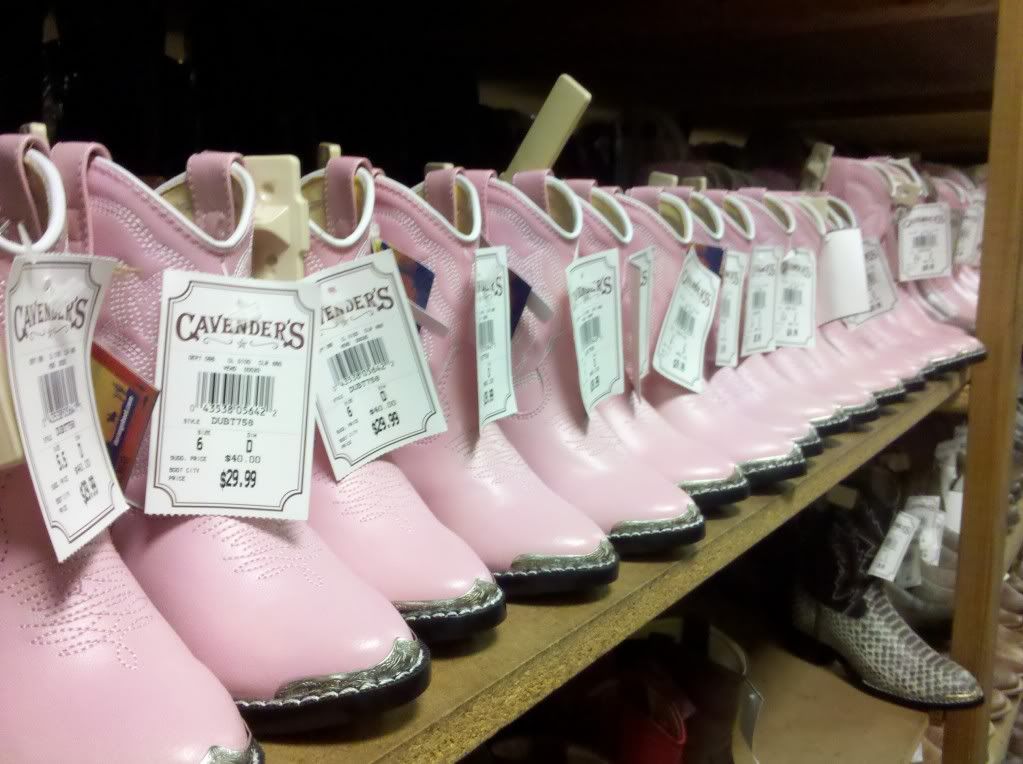 Today was Rodeo day at Emma's preschool and she definitely looked the part. We went to Cavenders yesterday (cowboy central if you aren't already familiar with the store) and loaded up on western wear. She got boots, a new outfit, pink bandana and a pink belt with a mustang buckle.
SO. STINKING. ADORABLE!
It was really hard to get a good picture because she kept riding her pretend horsey all over the porch. She could hardly control her excitement to show off her boots and "cowboy neck"!
Parents and siblings are invited this afternoon to watch their kids perform in a hoedown and I can not wait to see my girl in action. I don't know if my heart will be able to handle the cuteness. I might be the only Mom in history to have ever hysterically cried tears of joy at their child's preschool rodeo day. I'm sure there has to be another lunatic like me out there.
More to come after the hoedown!