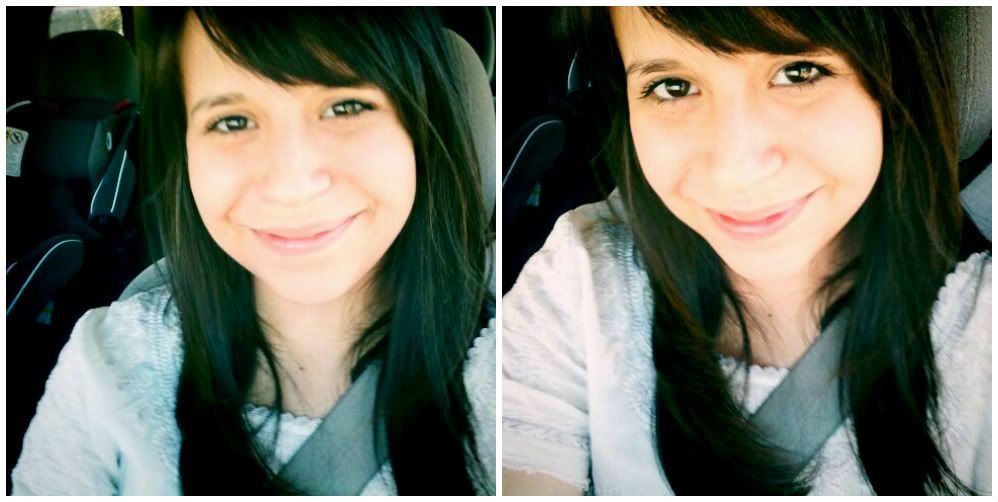 I
finally
got the bangs I have been trying to get for the past five years. They were either too wispy, too choppy, or just never blended quite right with the rest of my hair. I'm so happy that I never gave up on getting them and a BIG thank you to Christine at About Hair, I
looooooooooove
them. I also loved talking with you about our kids because it gave me another opportunity to gush about my girl!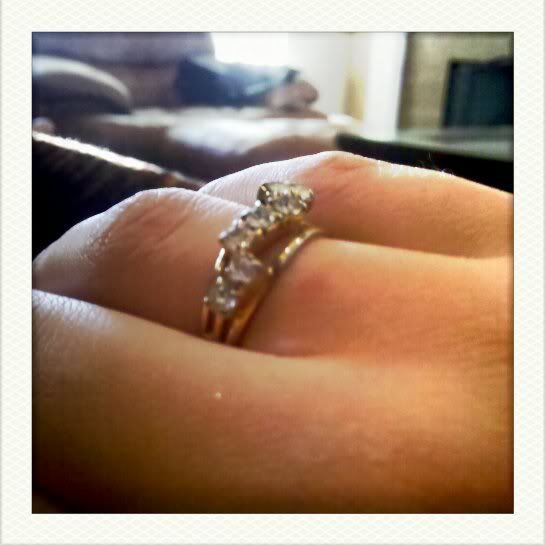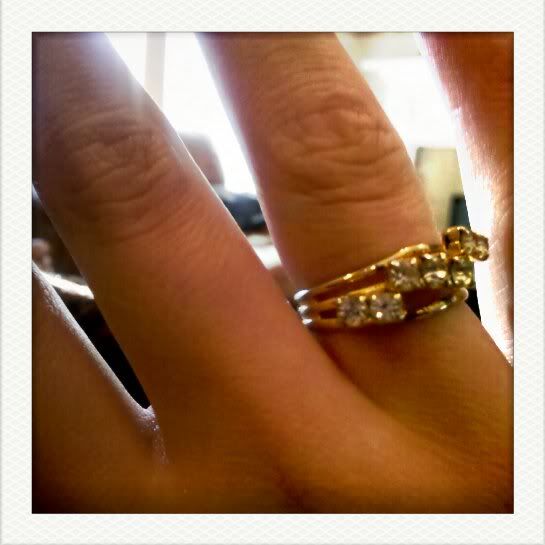 I also love this ring I found in my Mom's jewelry tray. She doesn't know where it came from so I think it has taken up
permanent
residence on my right hand. It got me to actually take off my UT class ring for the first time since I got it in 2007.
Geez
, that was a long time ago. I'm just thankful that it is adjustable and can fit over my swollen fingers!
(I must be obsessed with my bangs if I actually took and posted a picture of myself posing at a red light. I figured the car seat in the background makes it less vain and all of my attempts at taking pictures of just my forehead looked REALLY weird. I guess I will excuse this by saying it's all just part of
#7 on my resolutions list
. Don't judge.)