This weekend Brandon's best friend and Emma's godfather/parrain (it's the cajun word for godfather), Craig, came to visit her. Let me just say that she LOVES him. It's so amazing to me that even though she doesn't see him regularly she still manages to remember him the second she sees him. She definitely holds a special place in her heart for those who love her and spoil her rotten!

On Saturday afternoon we braved the crowds to treat her to a day at the Rodeo. She loved the petting zoo, of course, and she got to see Mrs. Cow, baby cow, honeybees, a horsey merry-go-round, bunny rabbits, and chickens. I can't believe my baby is such an animal lover!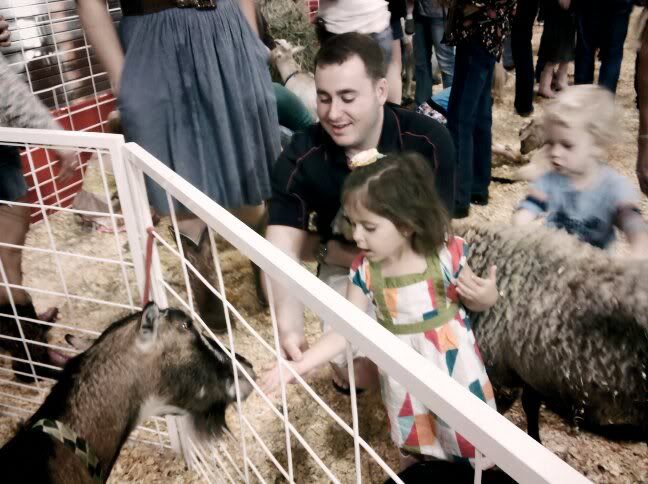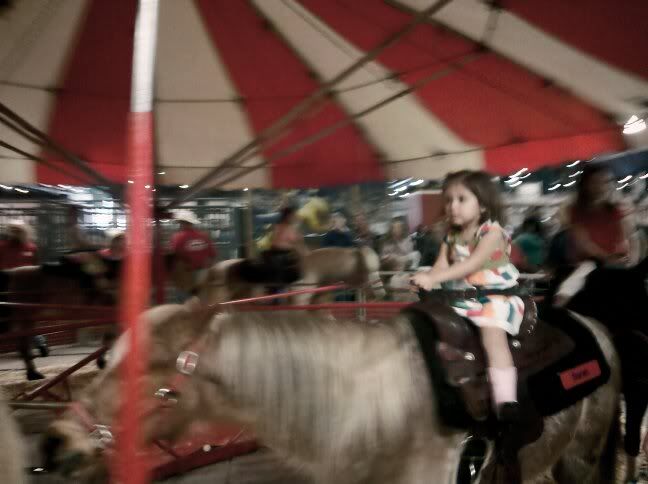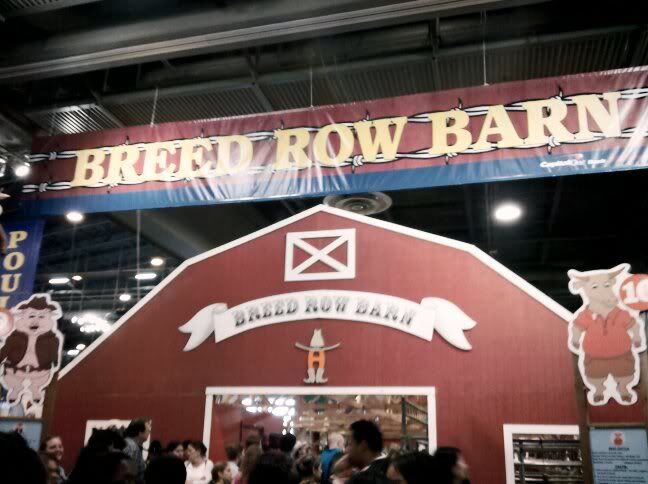 A pregnant cow. I can totally relate.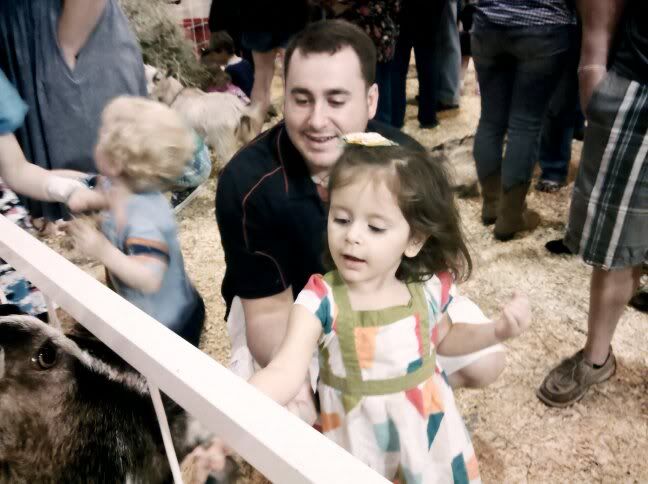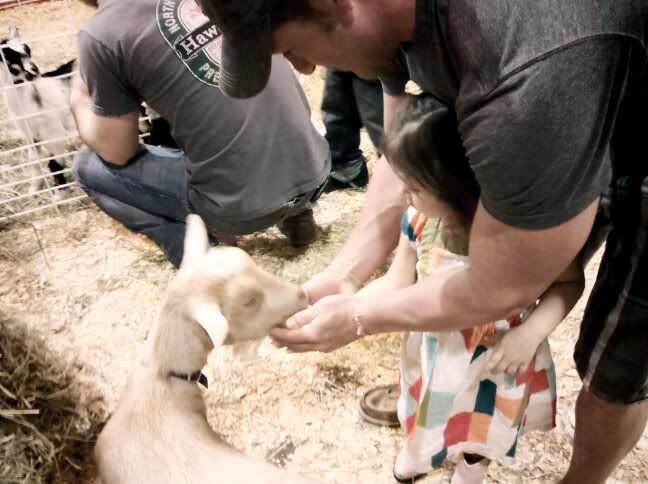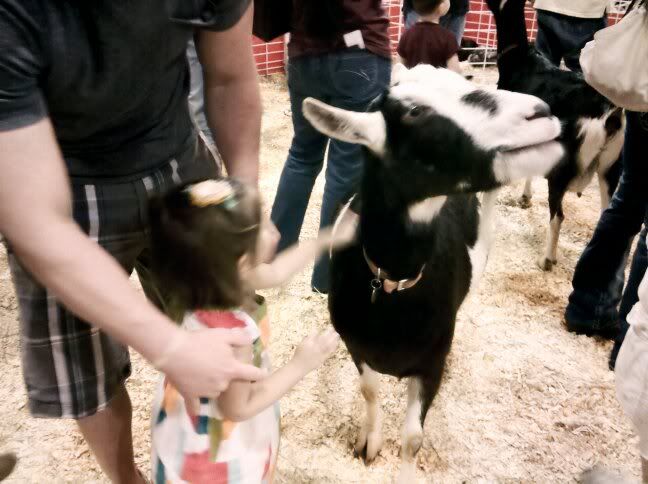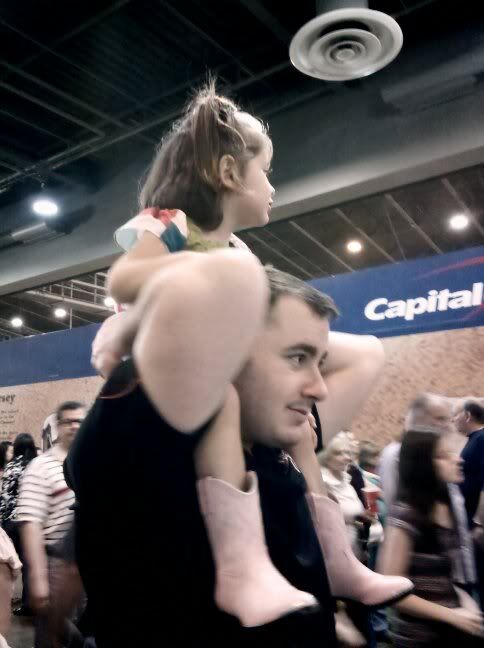 We had a great weekend with Craig and we can't wait until he comes back to visit us again. I think we are probably due for a trip to Lafayette after Austin is born so maybe we can arrange for the entire Boudreaux clan to spend an afternoon spoiling my babies. They are really, really good at it.