Oh my, where to begin. I
will
start
by saying that I have NEVER laughed so hard in my entire life. I think we perfectly pinned down how to explain Emma during the rodeo show - she was better than we expected, but still the worst kid there. By worst I mean she was as rambunctious as ever in a really silly and completely adorable way, of course! What else would you expect from my little rascal?
She would slither on her belly through all the kids to come and say hi to us and then "inconspicuously" slide her way back to her classmates. She brought me a drink in the middle of the show because she was thirsty (a girl can't stay parched for too long, after all). The instant she heard the guitar she started bobbing her head and dancing to the beat. She went
berserk
when they brought out animal puppets and screamed, "that is a cow, that
IS
a cow,
THAT IS A COW
!!!!!". Imagine that for a snake, armadillo, lamb and frog. She danced, sang, stood when she was asked to sit,
yee
-hawed along with all of her friends and made us all so proud.
At the end of the show the preschool director came up to us and said, "at least we know Emma knows all of her animals!". You better believe it! She has only been there a couple of weeks but she has definitely made a big impression on everyone there. It was such a special day.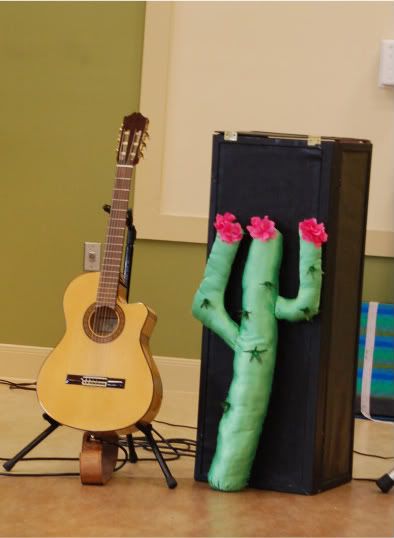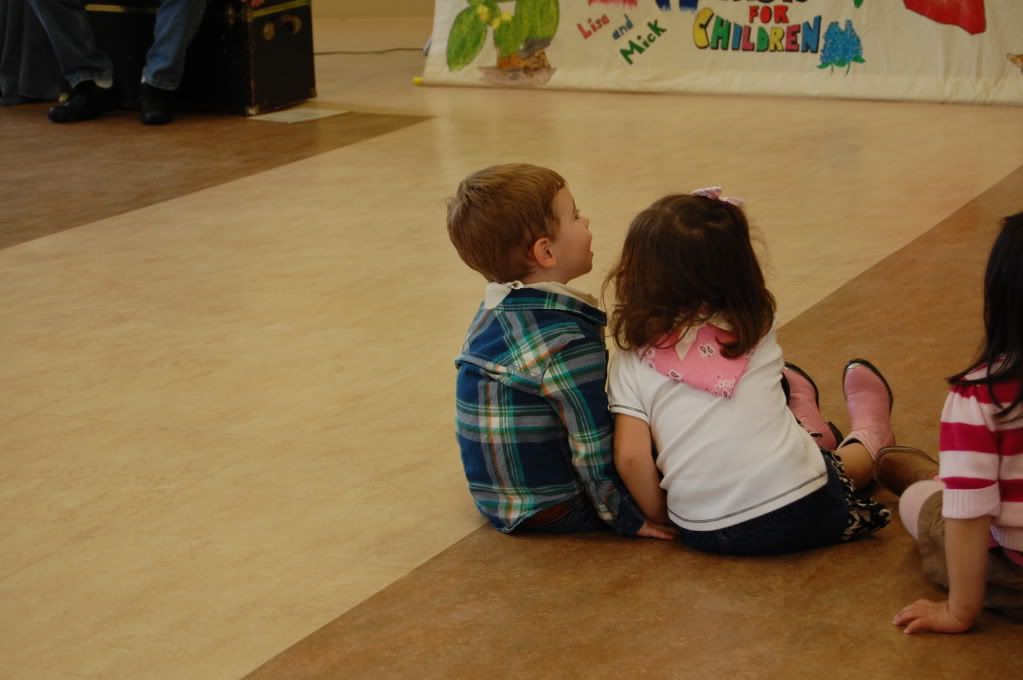 Busted getting cozy! Hilarious!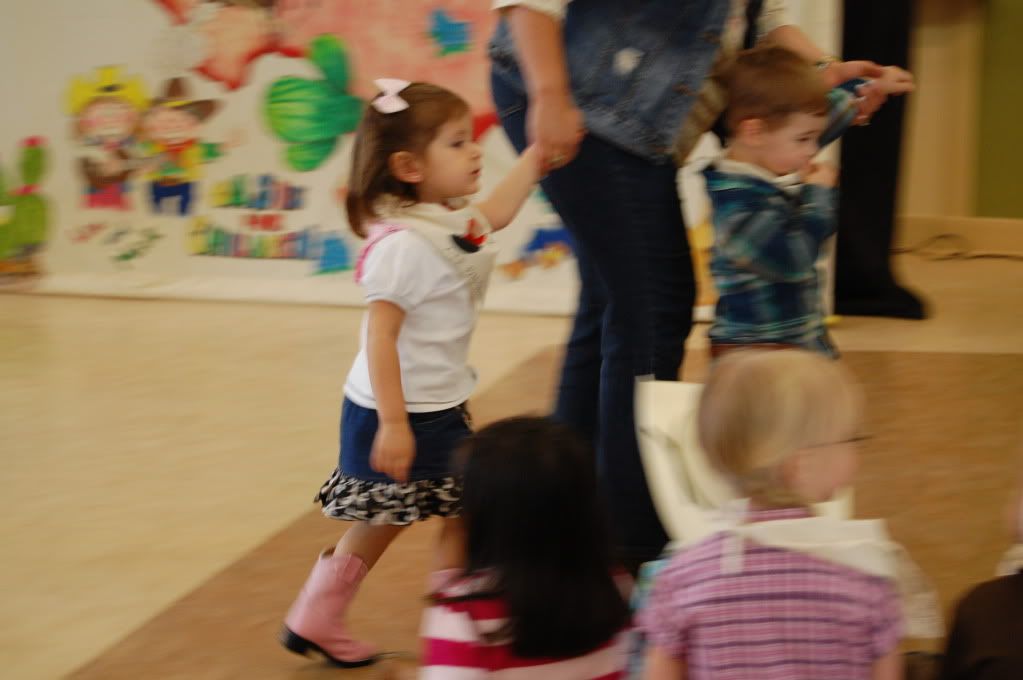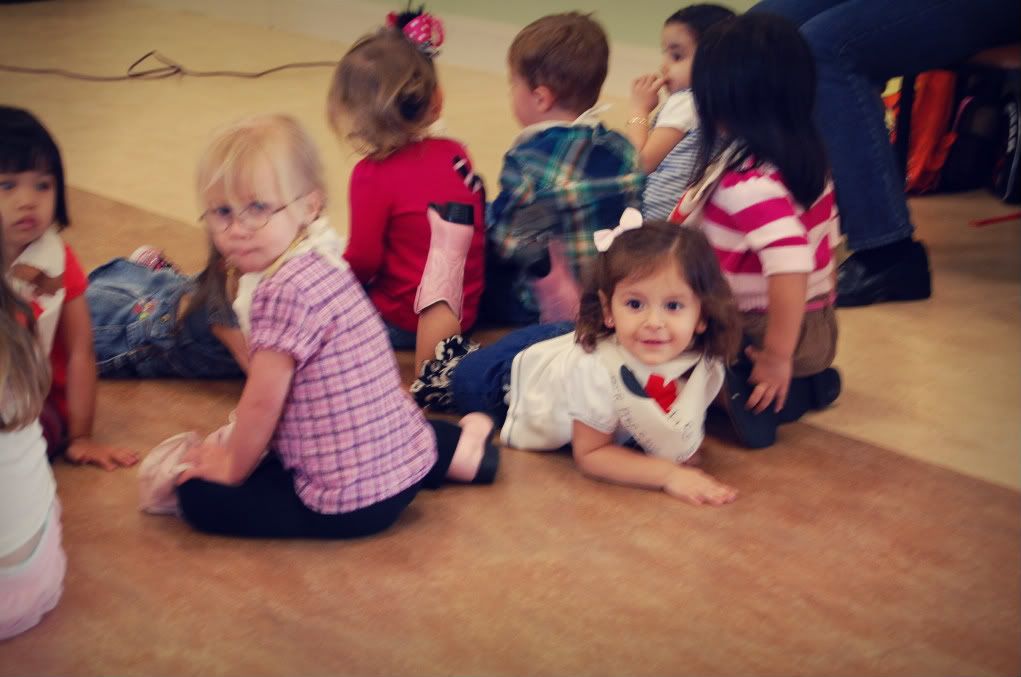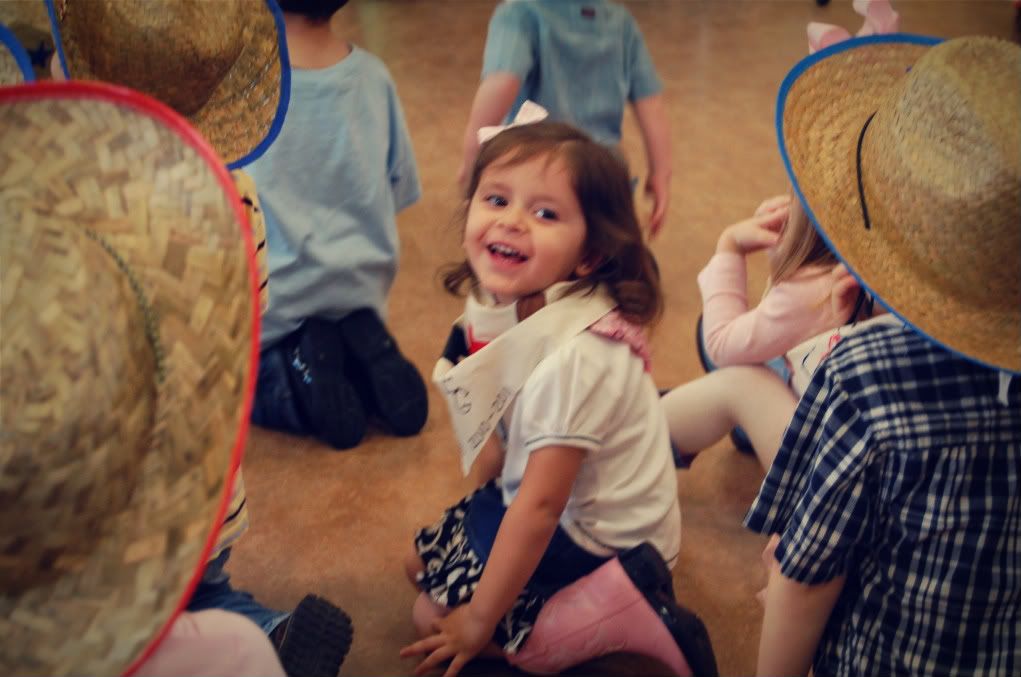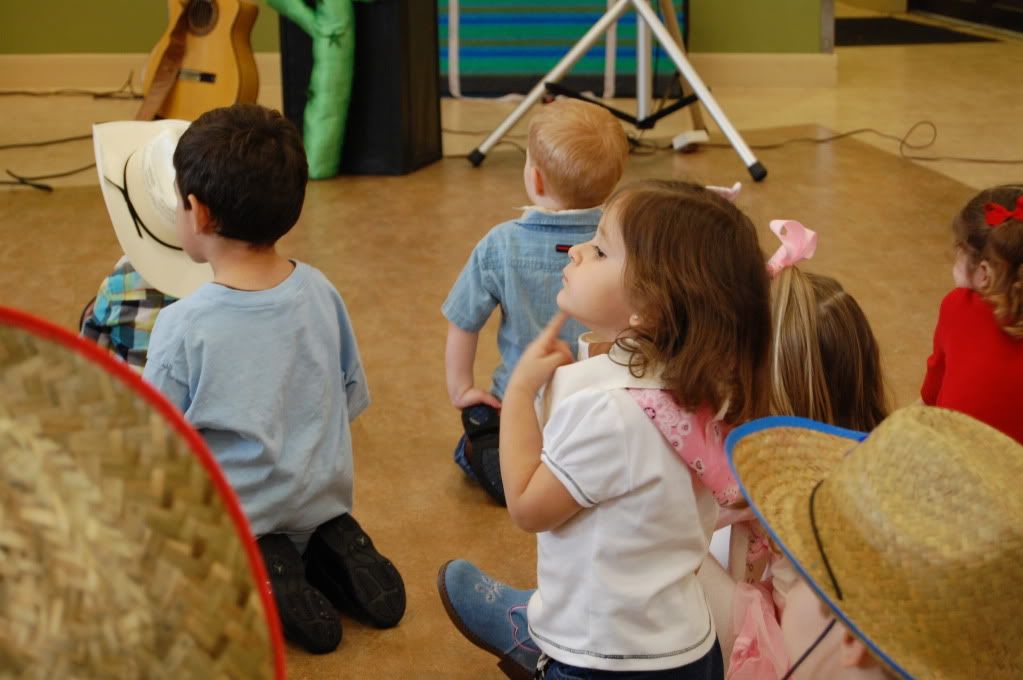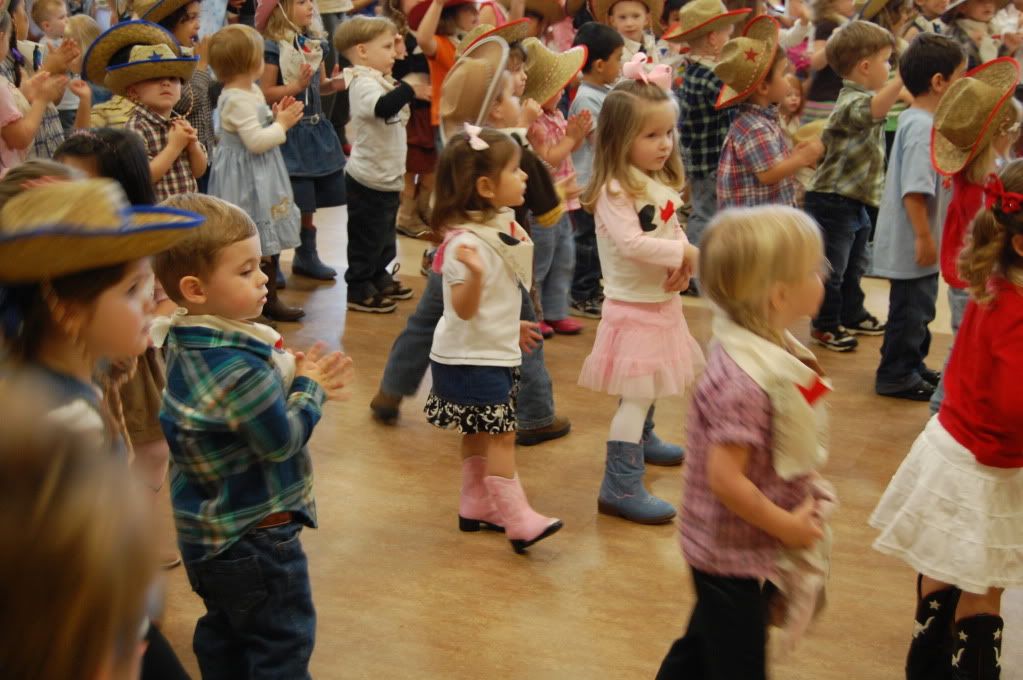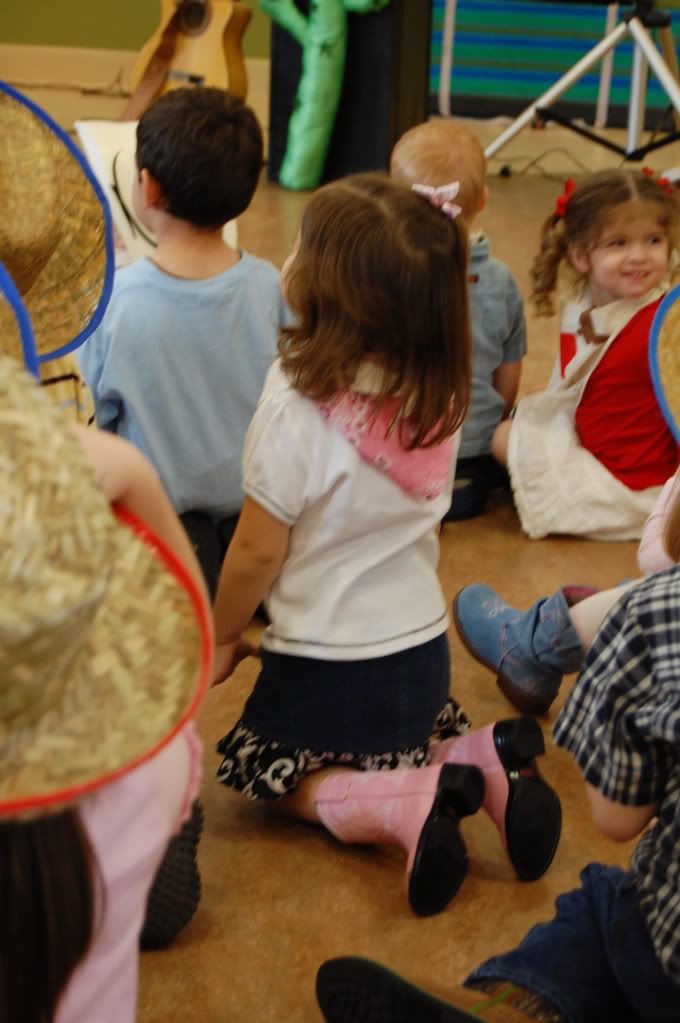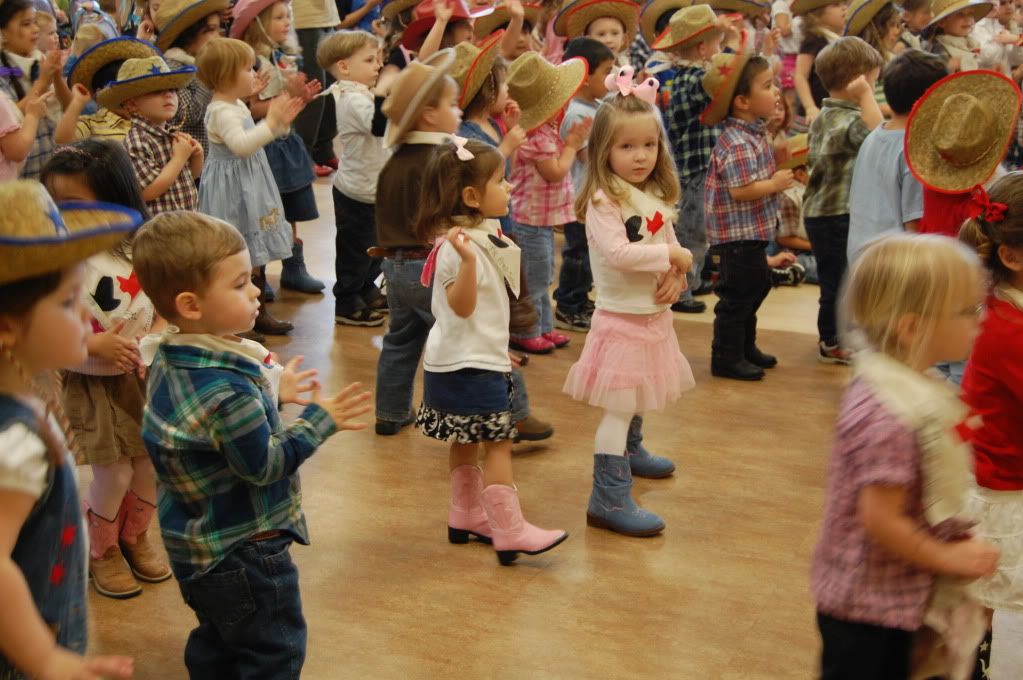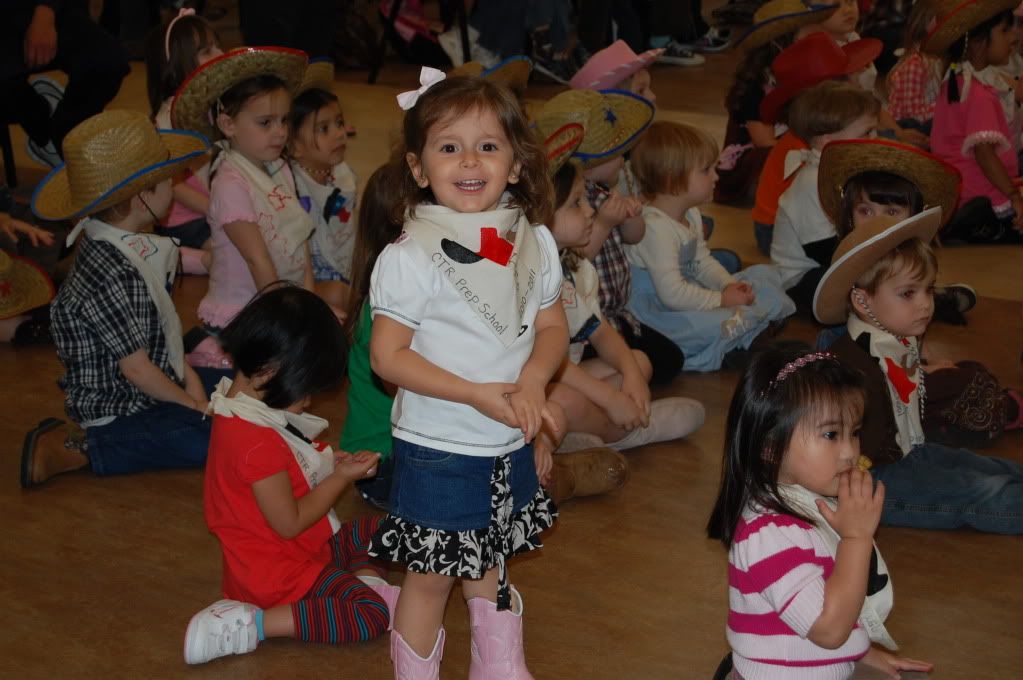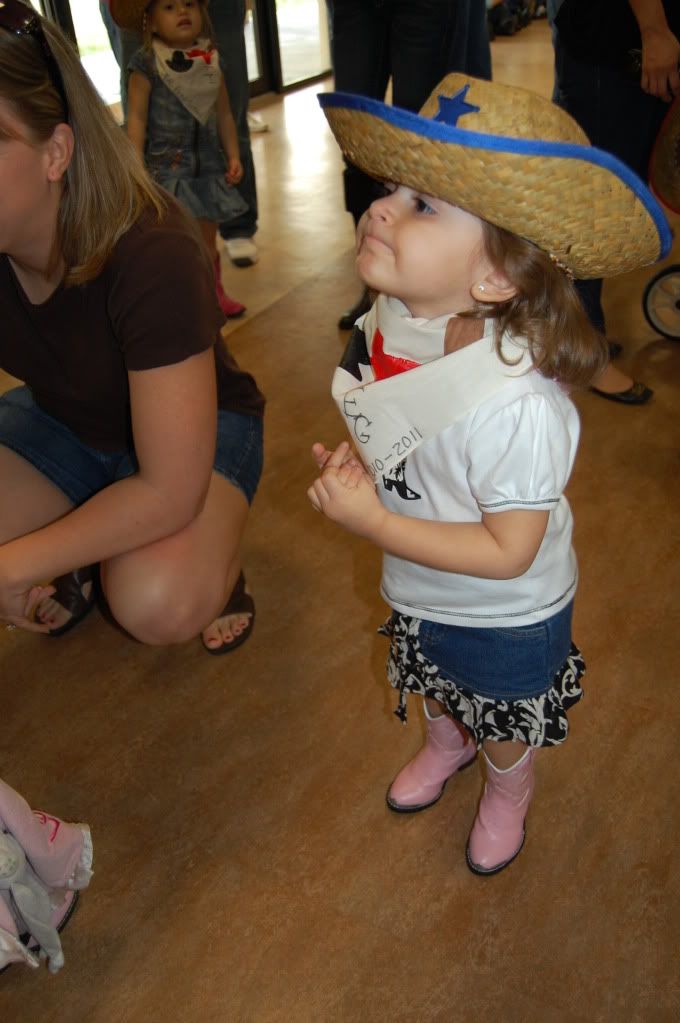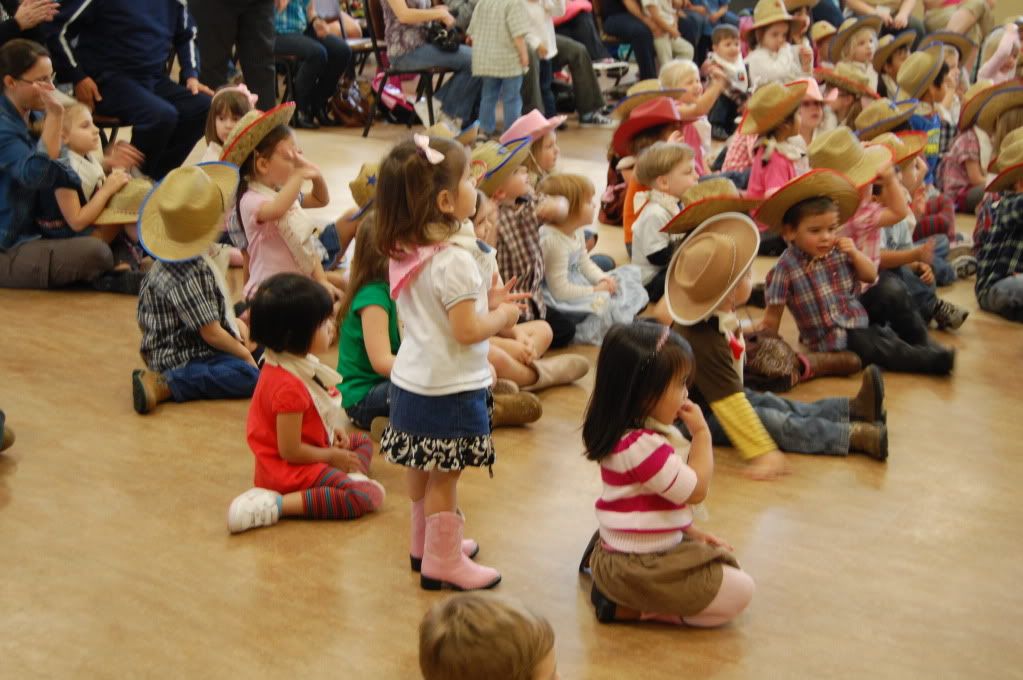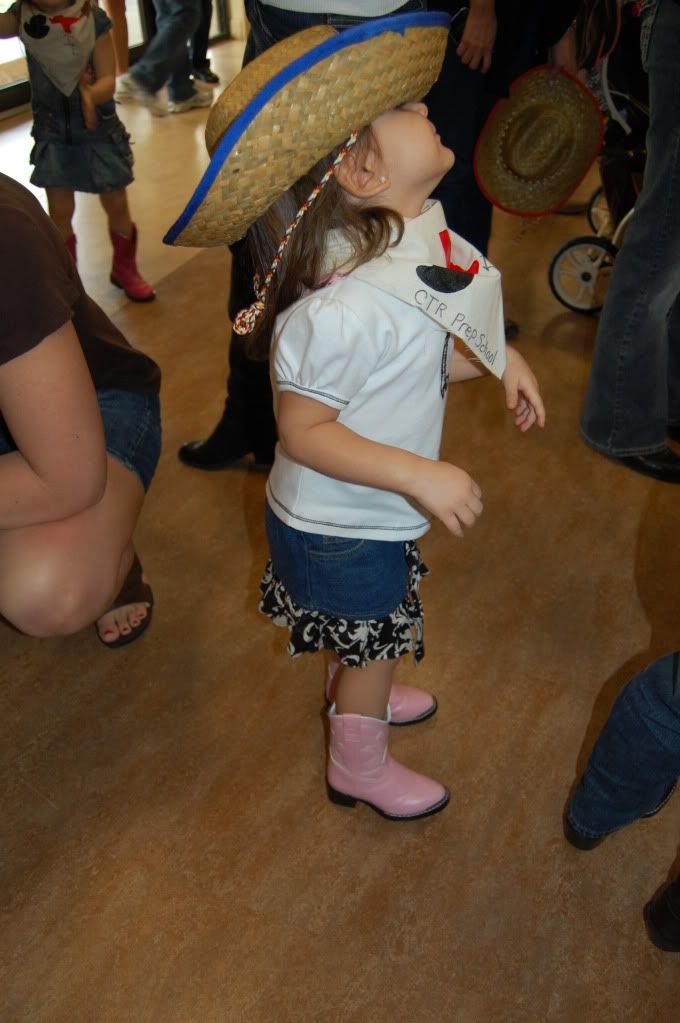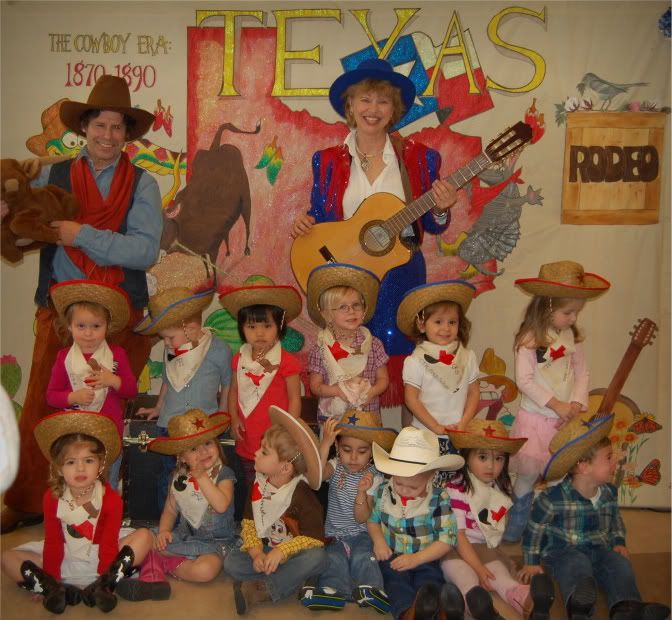 Hope you enjoyed the pictures! These are just a few of the 167 pictures that I took. I decided that it was time for me to finally order the
photography book
that I have been eyeing for a while now. I just can't let another event go by with mediocre, blurry pictures. I can't wait for it to come in just in time for my Austin!