We debated and toiled over whether or not to order a custom bamboo roman shade for our kitchen nook or to just settle for putting two, relatively inexpensive shades from Overstock to match the existing ones in our family room.
We bit the bullet and decided that the cheaper route is always worth trying out first. While I would love the clean line of a single shade, I am 100% OK with having two of them. Every time we add them to a room they completely transform the space and make me smile with how clean and tailored they look. At times I'm not sure what looks better, new shades hanging in the house or the 15-year-old dingy plastic shades sitting out on the curb waiting to be taken away forever.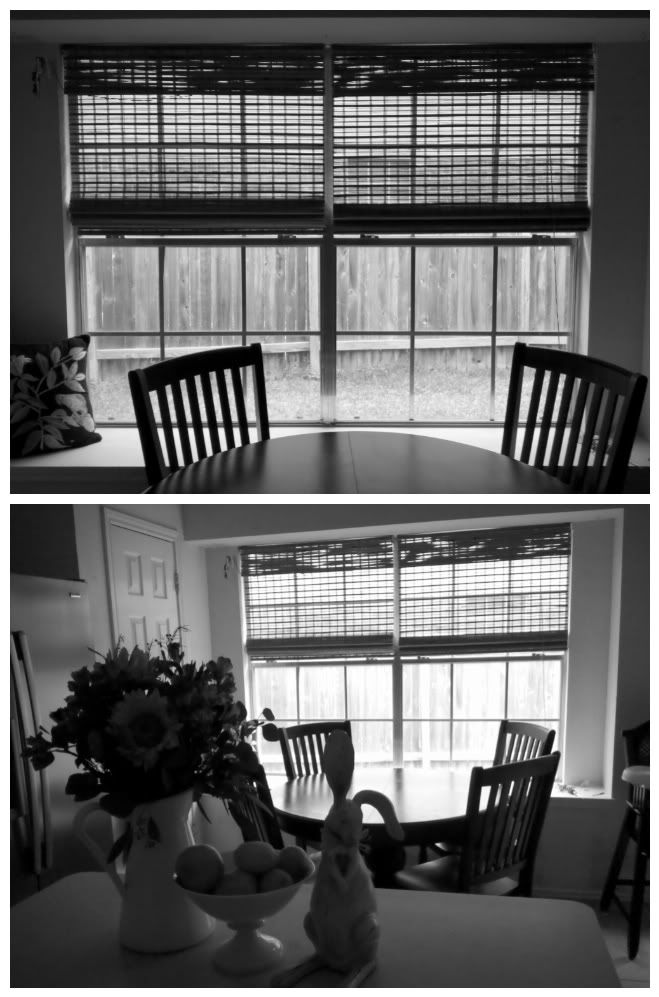 Now for some throw pillows!