Here are just a few shots of some of my everyday Emma.

Cruising in her sweet ride.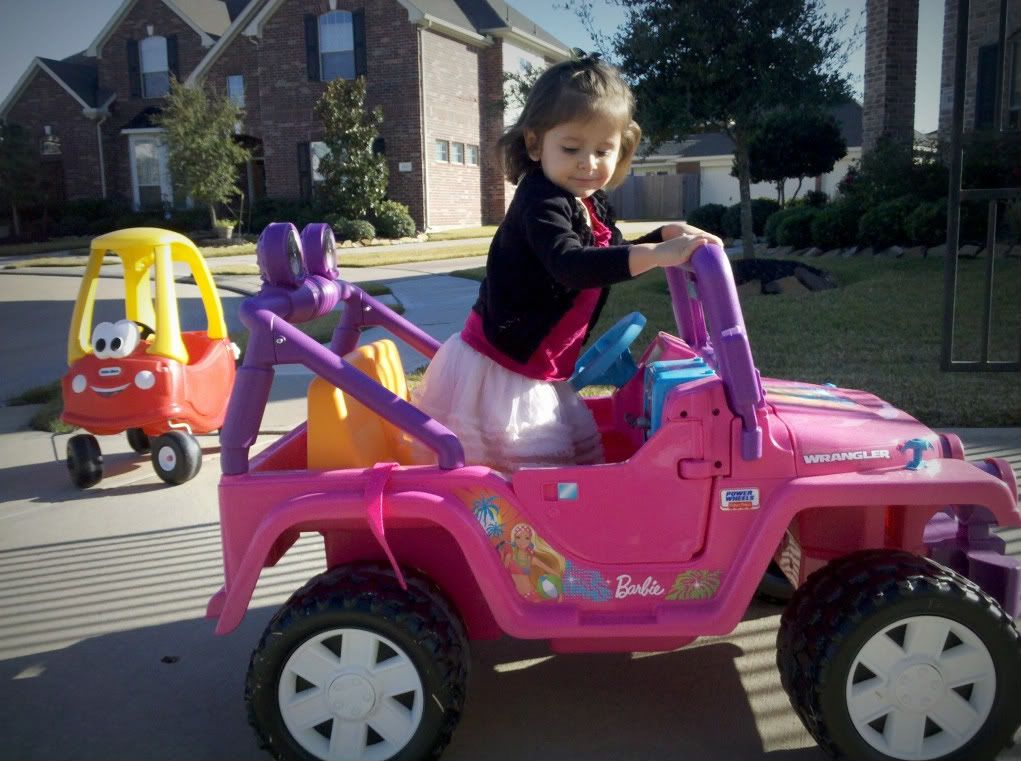 Miss Priss playing with Mommy's "makeups".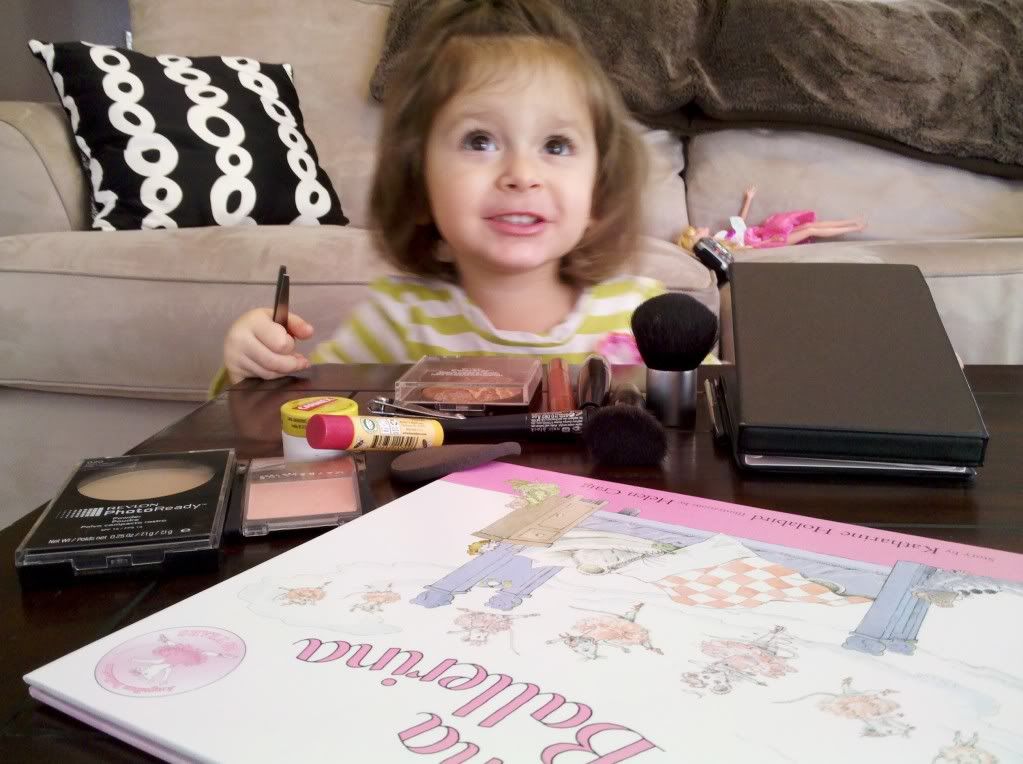 Another masterpiece.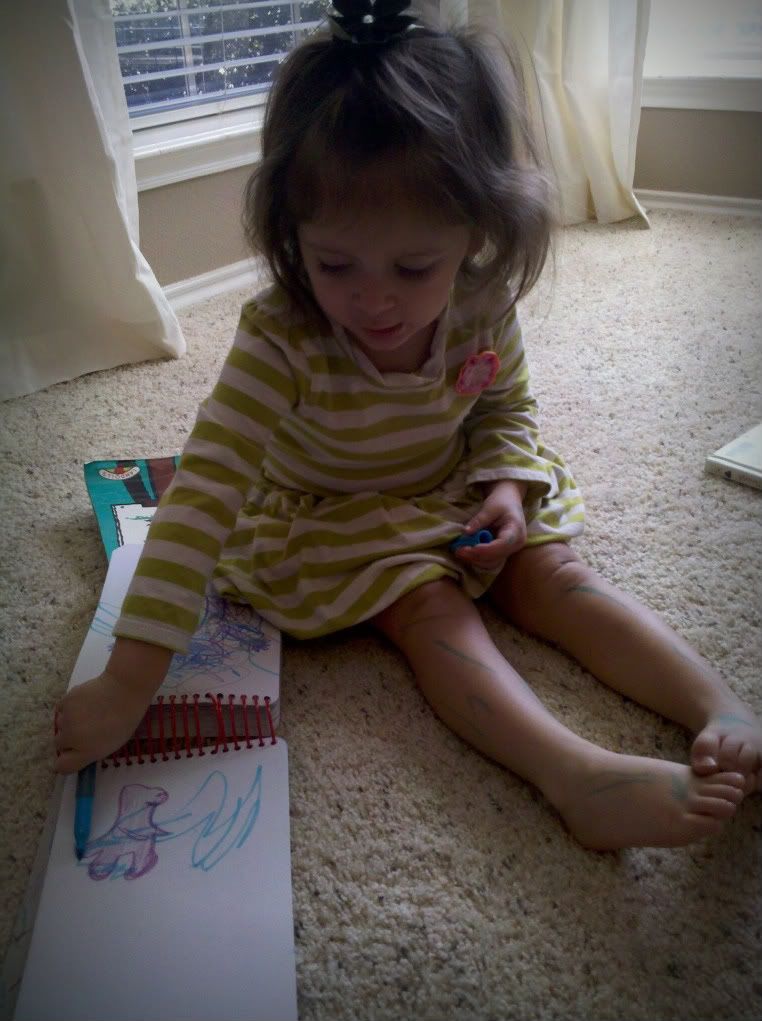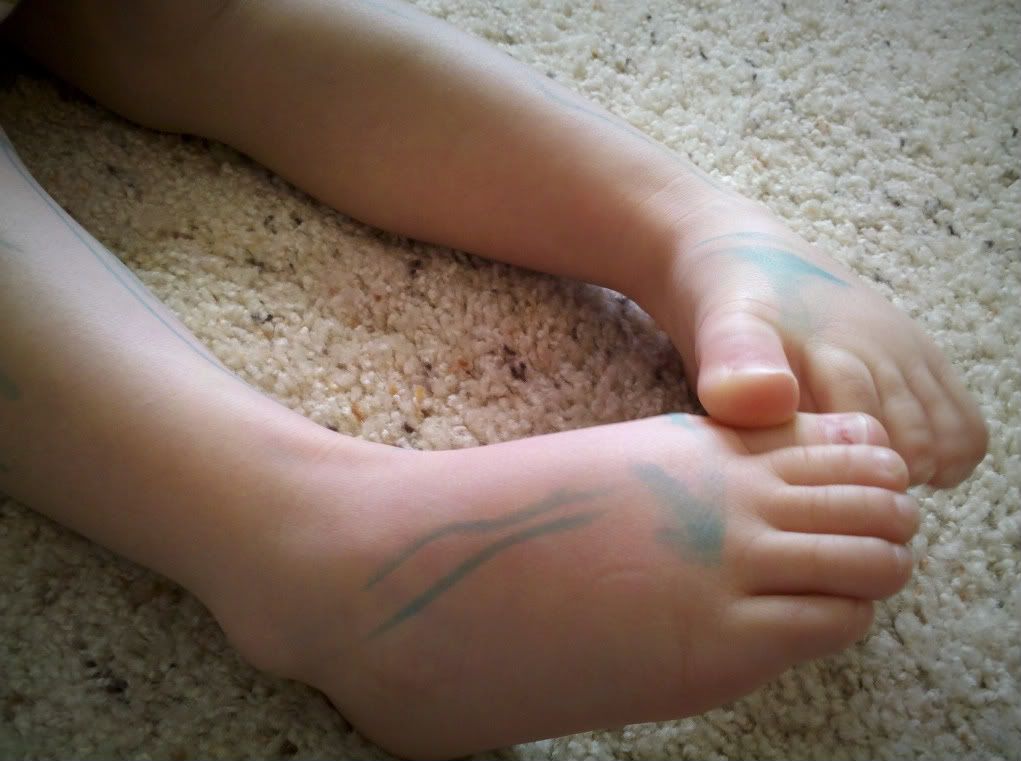 My poor little one is pretty sick right now with a cold and we are going for a fun trip to see Dr. Tsai tomorrow morning (wish us luck). She is such a strong girl and with every raspy word out of her mouth my heart just breaks. Even though she is going through a lot right now she still has a smile on her face. I can always count on her to be my little ray of sunshine.
* On a side note, we had our appointment with our high risk doctor today and we got the stamp of approval that we have been praying for. Austin is growing perfectly and impressing us more and more with every visit. This is the first time that we have left the doctor's office without a huge knot in our stomachs and we are so thankful that our boy is healthy. Thank you so much for all of your calls, prayers and words of encouragement. We appreciate them more than we could ever express.