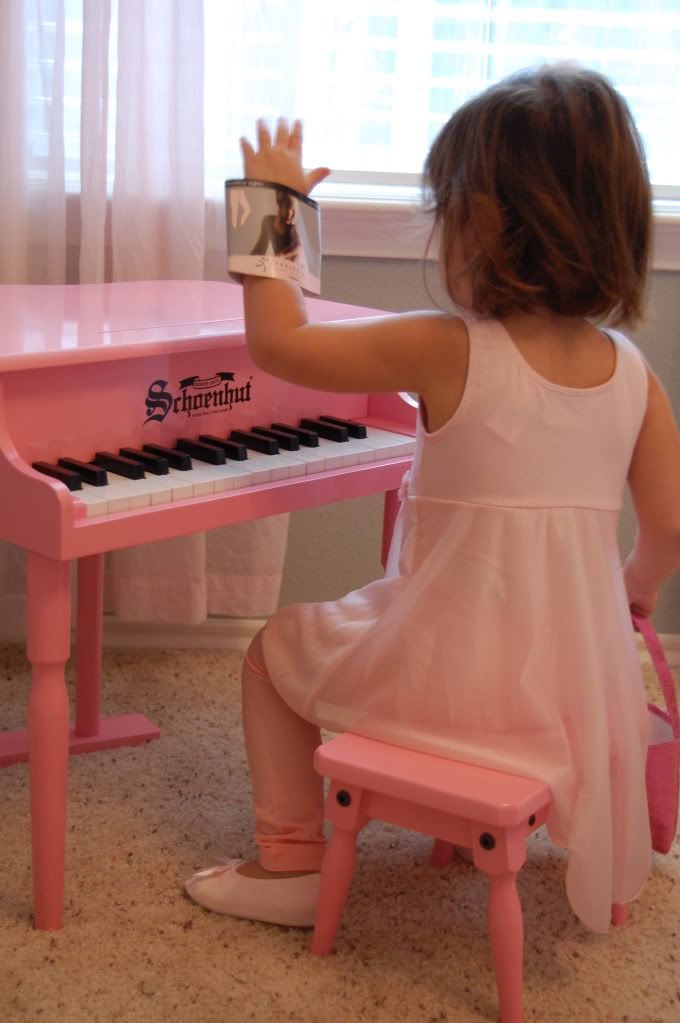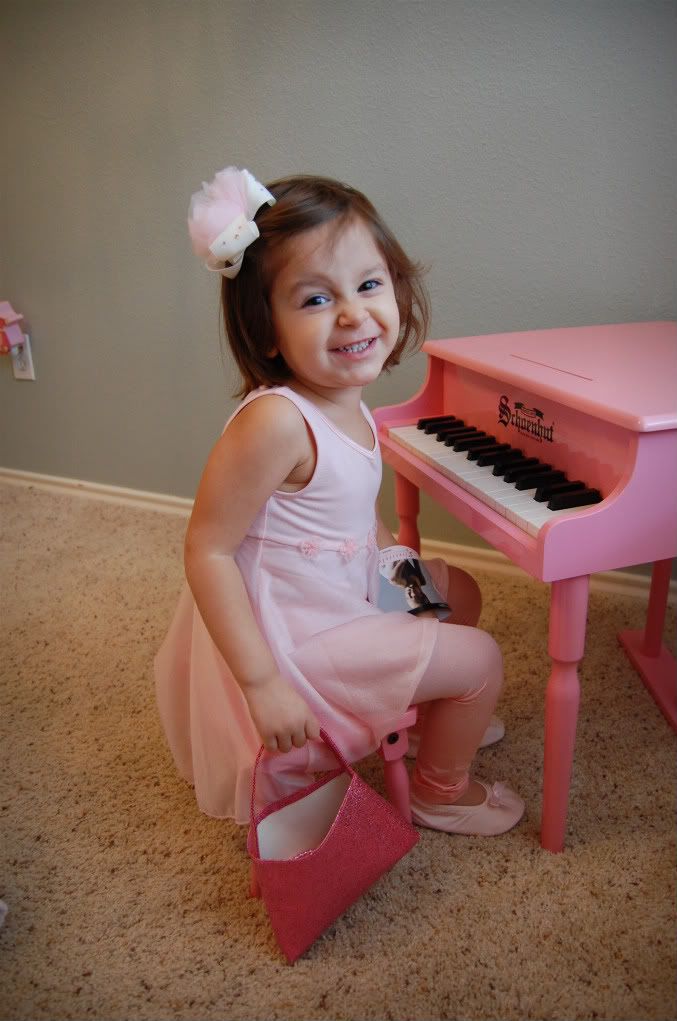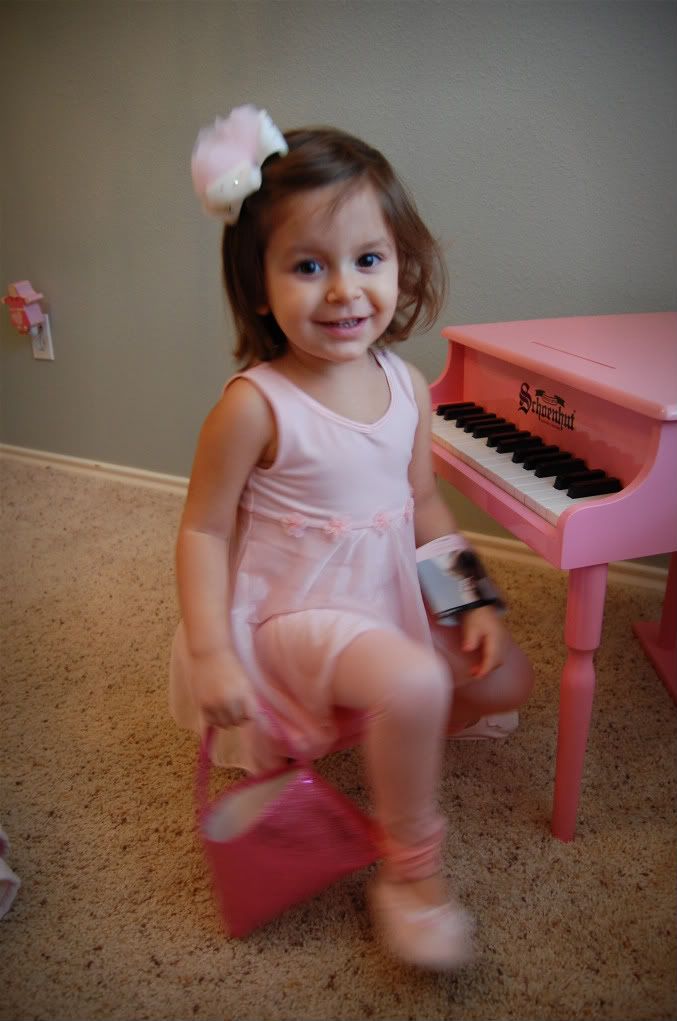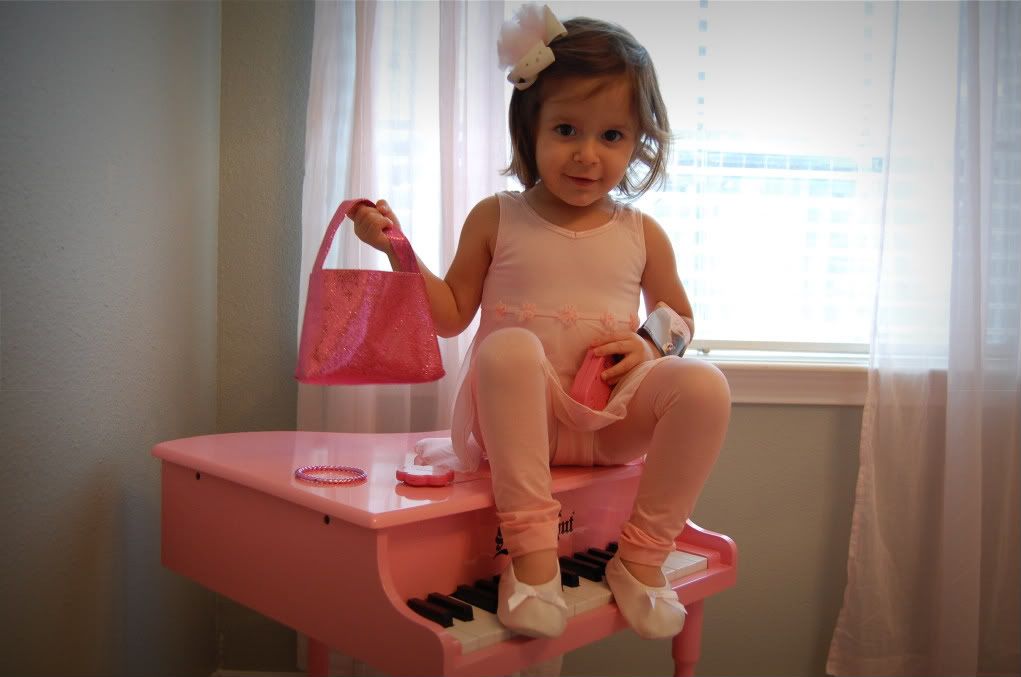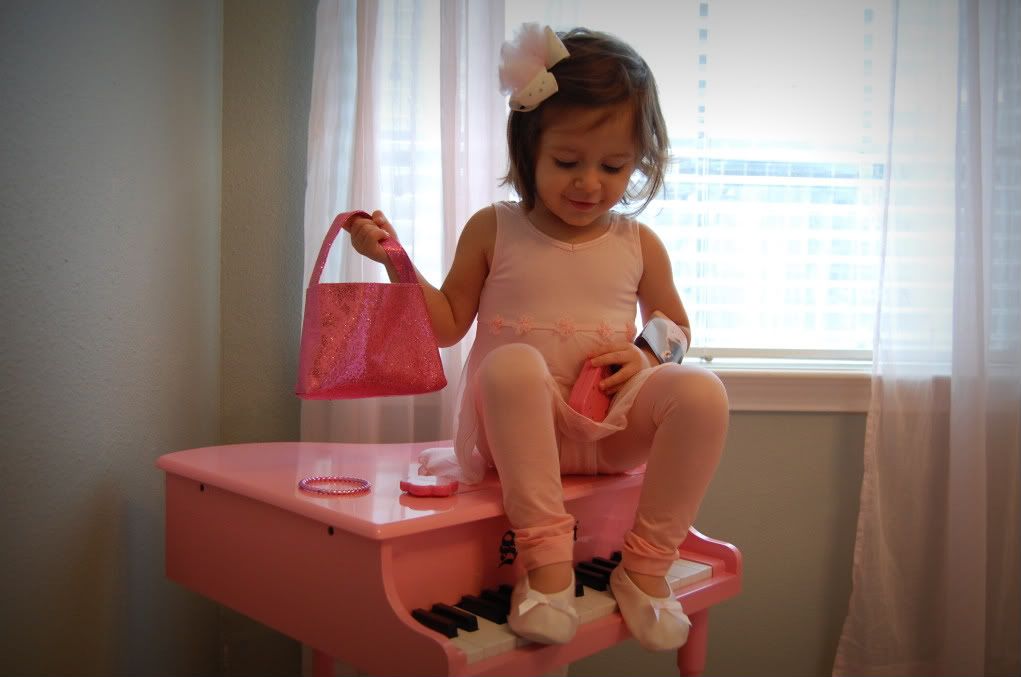 We finally tried on her ballet outfit this morning and I have to say that she is by far the cutest ballerina that I have ever seen. She has been prancing all over the house all day on her tippy toes and twirling as fast as she can with her arms over her head. Despite the fact that we are both still pretty sick, this wardrobe change definitely helped to lift both of our spirits. Step aside Angelina, there's a new ballerina in town!
I'm not sure if you can tell or not, but we are going through a huge pink phase right now. I am completely in love with how girly Emma is and how she absolutely adores the pretty, "princessy" things in life. Yet, as I watch over her right now, she is dressed head to toe in pink inside her pink teepee hammering away on the wheels of a cart filled with trains and race cars. She is equal parts sugar and spice and it is the best combination I can think of. Her room in it's current state is pretty much an explosion of pink but once all of the accessories get hung and placed we are bringing in some teal and natural linen to help break some of it up. I'm even thinking one of these
quirky little
stuffed animals
or
letters
from Anthro would look adorable on her bed or perched on her dresser. I'm not really very thrilled with the sheer pink curtains that are currently in the room but I have a few ideas swirling around in my head. All I know is that I want them to be a lot more bold.
Something like this could be nice: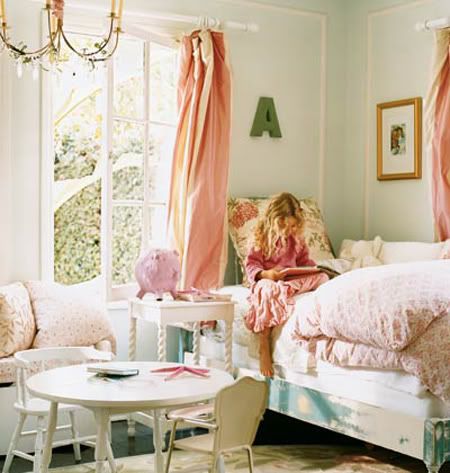 And I would love to incorporate seasonal bunting similar to
this
above her bed: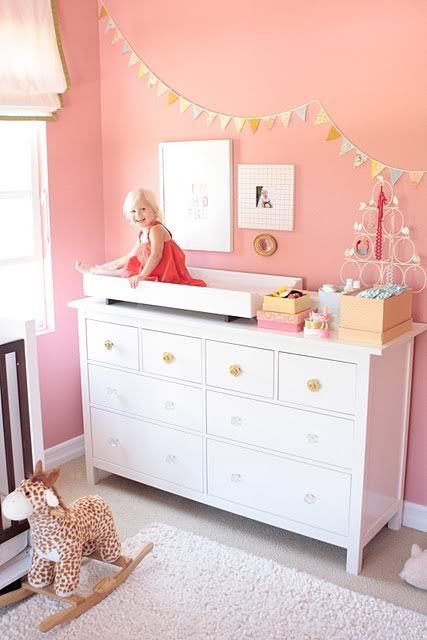 And finally, here are a few of the new additions to her room that I am still going crazy over (thanks, Mom):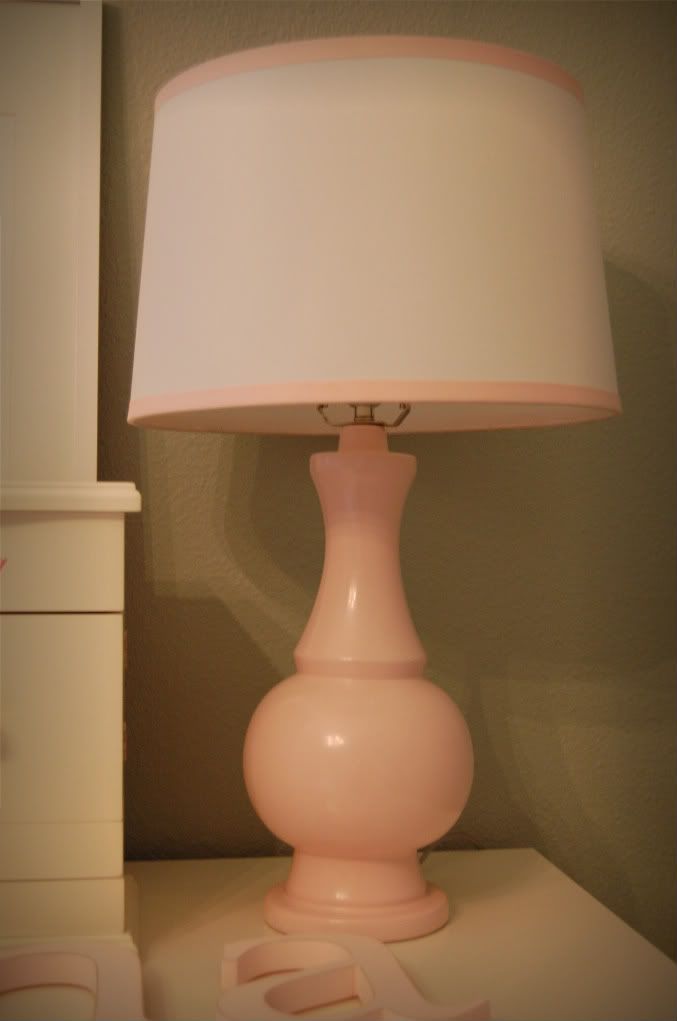 Absolutey GORGEOUS table lamp.
These letters are going to go on her door just in case anyone is confused about whose princess room this belongs to. She is very concerned about "little bothers" named Austin showing up and messing up her stuff. (If you don't watch massive amounts of Olivia you won't understand this, but if you do, I'm sure you will agree that Emma and Olivia are most definitely cut from the same cloth.)